Valentine's Day Glitter Cookies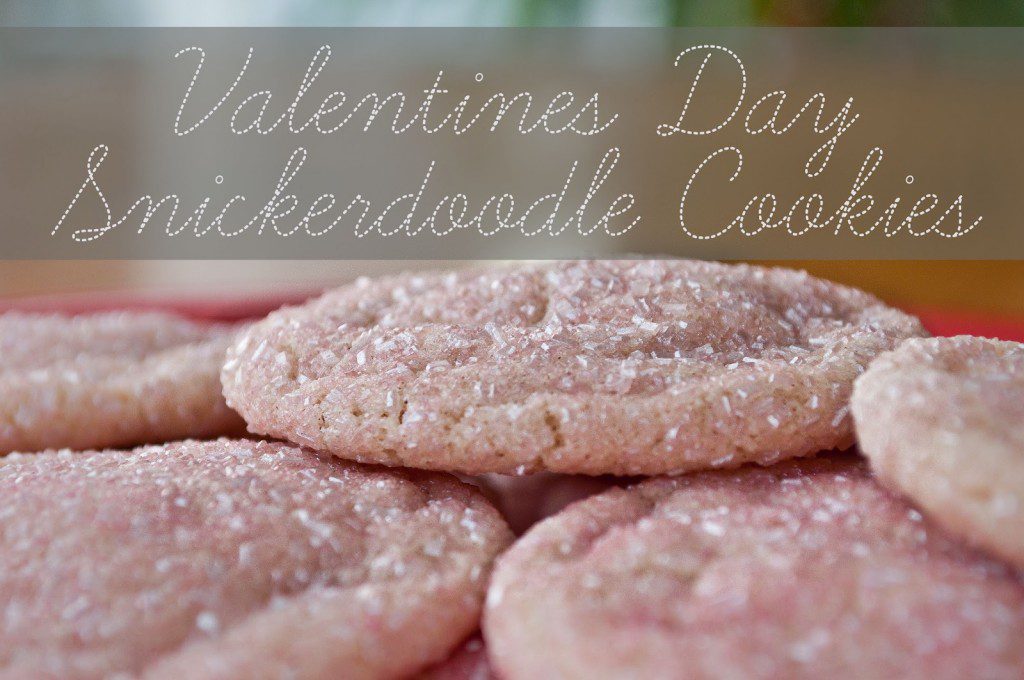 1 bag Snickerdoodle mix
Accompanying box ingredients (though I did cut the butter in half)
½ Cup Organic (or regular) granulated sugar
¼ Cup Glitter Crystals (I found at Hobby Lobby)
1 Teaspoon Wilton Pearl Dust in Pink (not available via Hobby Lobby's website, but was available in-store)
Combine Snickerdoodle ingredients as instructed on your chosen box mix.
Instead of rolling the dough in cinnamon and sugar, add half of the instructed cinnamon sugar mixture into the dough and combine until well mixed (that means that, if your box provided a packet, use only half… but if you were instructed to make it yourself, cut the ingredients in that recipe in half).
In a shallow bowl, combine granulated sugar, glitter crystals, and Wilton pearl dust. Mix well with fingers or a fork.
Roll balls of cookie dough, then roll them in the sugar/glitter/pearl dust mixture until covered and place on a greased cookie sheet. Continue with the rest of the dough.
Bake for the prescribed time and heat specified on the box (I baked mine for 10 minutes) and remove.
Recipe by
The Frugal Girls
at http://thefrugalgirls.com/2012/02/valentines-day-glitter-cookies.html