M&M Candy Corn Cake Mix Cookie Recipe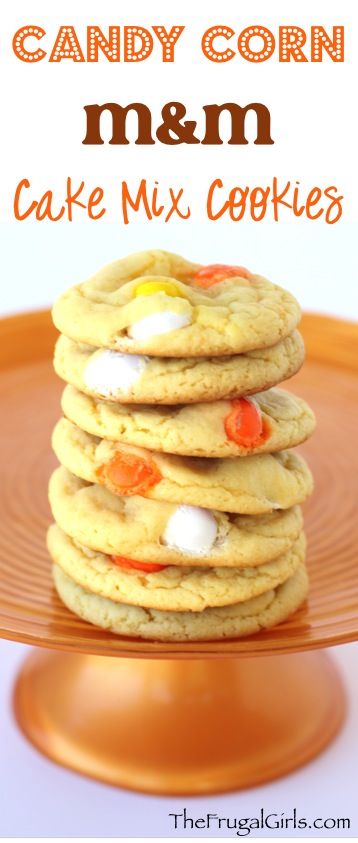 15.25 ounces Betty Crocker Yellow Cake Mix {1 box.}
9.9 ounces White Chocolate Candy Corn M&M's {1 bag} ~ I found them at Target
½ cup Canola or Vegetable Oil
2 eggs
Combine cake mix, eggs, and oil in large mixing bowl, and beat well.
Stir in M&M's
Refrigerate dough for approx. 45 minutes, prior to baking.
Preheat oven to 350 degrees.
Drop onto ungreased non-stick cookie sheet in rounded balls.
Bake for approx. 7 – 9 minutes, or until done. ENJOY!!
Recipe by
The Frugal Girls
at http://thefrugalgirls.com/2014/10/candy-corn-mm-cake-mix-cookie-recipe.html