Mango Pineapple Salsa Recipe!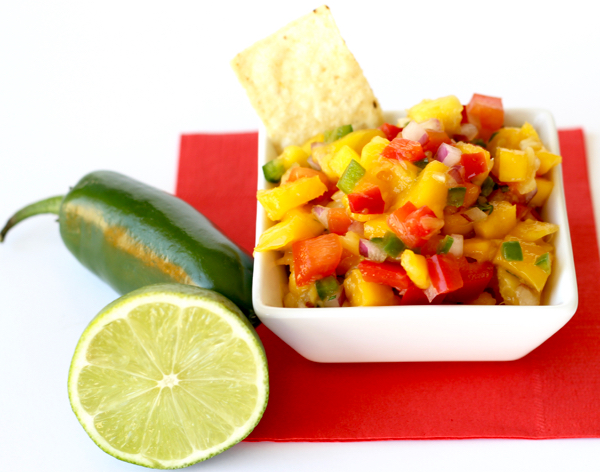 2 Mangos, peeled and chopped
¼ cup crushed Dole Pineapple (drain juice)
½ cup chopped Red Bell Pepper
3 tablespoons chopped Red Onion
1 Jalapeno, finely cut and seeded
½ tablespoon chopped Cilantro
1 Garlic Clove, finely minced
¼ teaspoon Salt
2 tablespoons fresh squeezed Lime Juice
Throw it all in a bowl, stir, and get ready to become an instant household celebrity!
Serve with tortilla chips, grilled halibut, chicken breasts or as a delicious topping for your Tacos, Chips, or Grilled Chicken or Fish!
Recipe by
The Frugal Girls
at http://thefrugalgirls.com/2014/06/easy-mango-pineapple-salsa-recipe.html