Chocolate Covered Strawberry Cookies!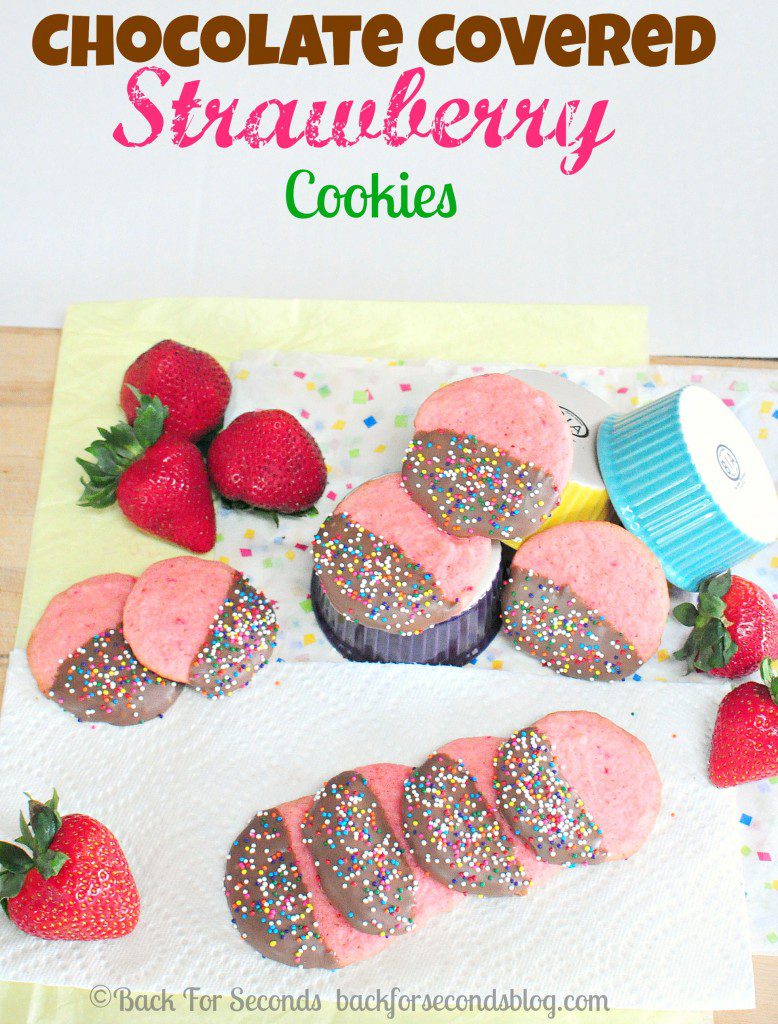 1 box strawberry cake mix
½ cup softened butter
1 egg
12 oz chocolate
sprinkles (if desired)
Preheat oven to 350*
In a large bowl mix together cake mix, butter, and the egg.
Scoop onto an ungreased baking sheet and bake for about 7 minutes. Do not over bake! (These cookies don't spread much – I flattened them a bit before baking.)
Let cool on wire racks.
When cool, melt chocolate in a small bowl and dip half of each cookie into the chocolate. Sprinkle immediately.
Store in an airtight container.
Recipe by
The Frugal Girls
at http://thefrugalgirls.com/2013/02/chocolate-covered-strawberry-cookies.html