Valentine Jello Cookies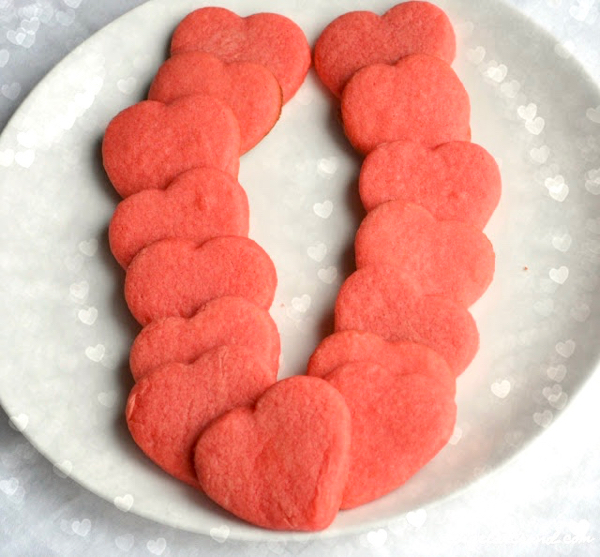 1¾ cup flour
1 tsp. baking soda
6 oz. Strawberry Jello Mix {or Cherry Jello Mix}
¾ cup butter, softened
½ cup sugar
1 egg
1 tsp vanilla
In a small bowl, combine the flour, baking soda and Jello mix and then set aside. In a medium sized bowl, beat butter and sugar together until creamy. Beat in the egg and the vanilla. Gradually blend in flour mixture.
Chill dough for at least a half hour and then roll out with floured rolling pin, on a generously floured surface. Dough will be on the sticky side so, adding extra flour might be necessary.
Cut the dough with cookie cutters and then place cookies on an un-greased cookie sheet.
Bake in a pre-heated 400 degree oven for 5-7 minutes, or until edges barely brown. Cool on baking sheets for 2 minutes and then transfer to wire rack to completely cool.