This easy Lavender Body Butter Recipe is the ultimate treat for your skin!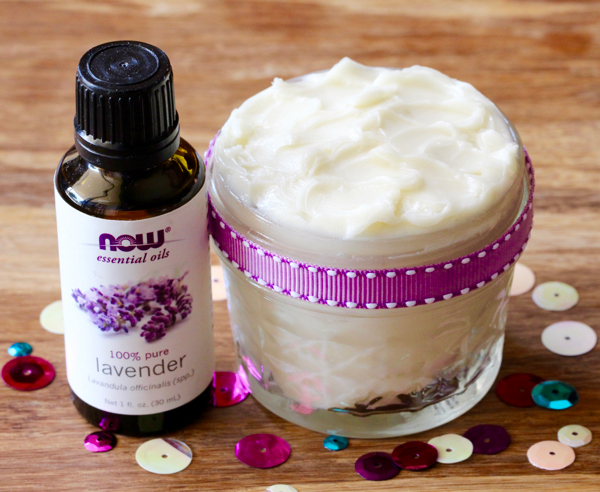 Soften up that dry skin with the ultimate treat: this DIY Lavender Body Butter Recipe!
It's the perfect way to put your Essential Oils to use, and you won't believe how soft your skin will be!  Slather it on after your shower, enjoy the luxurious thick body butter, and let your skin soak it up for some serious softness!
These little jars also make fabulous Gifts in a Jar for family and friends!  Now are you ready to make some?  Let's get started!