Enjoy a free romantic date night with these Valentine's Day Gift Card Ideas!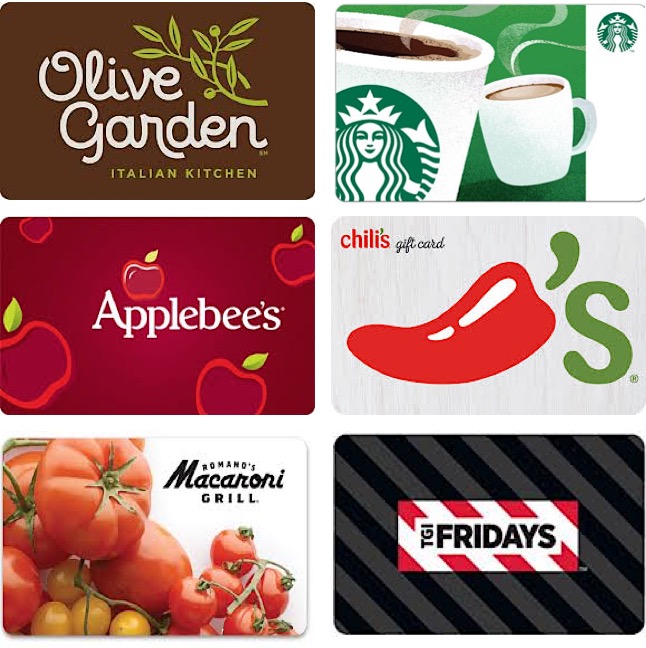 I want to share with you one of my favorite Valentine's Day Gift Card Ideas.  When I go on a romantic date with my hubby, the date always seems more fun when we pay using free gift cards.
I've found earning free gift cards really isn't that hard.  One of my favorite ways to earn free restaurant gift cards is with Harris Poll surveys.  When you take surveys with Harris Poll, you'll earn points you can cash in for gift cards.
You can cash in your points for free gift cards to Applebee's, Chili's, Olive Garden, Macaroni Grill, Maggiano's, Longhorn Steakhouse, Landry's Seafood, TGI Friday's, Starbucks and more!
Trust me, spending quality time with your man is even more fun when you're using a Free Gift Card!
Head on over to Harris Poll and get started taking their surveys.  The more surveys you take, the more points you'll earn for free gift cards…
Here's what one of your frugal friends had to say about using Harris Poll… 
"I do surveys to earn gift cards for a Free Christmas!  I enjoy doing the surveys, too!" ~ Robyn
I'm personally a member of Harris Poll and I love how they have so so so many different gift cards to choose from!
Valentine's Day Gift Card Ideas
Are you already earning points and free gift cards doing surveys with Harris Poll?  I've got good news for you!  There are even more great Survey Companies you can work with to earn even more free gift cards!  
The more companies you work with, the more survey opportunities you'll have… which means more Free Gift Cards!!  You can never have enough free gift cards!