It's time to save even more money on your next trip to Walmart when you learn how to shop at Walmart for free!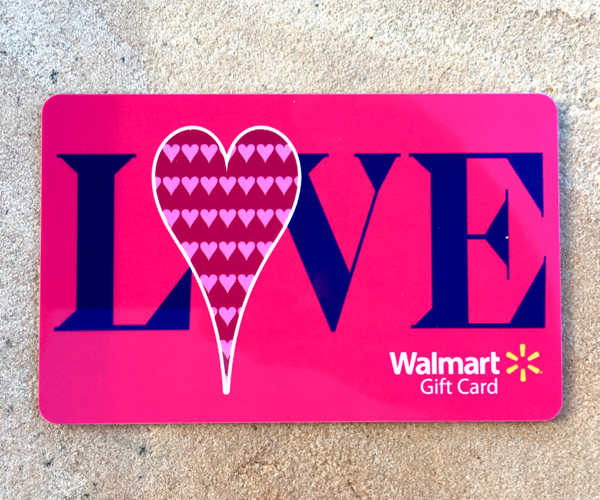 Want to know How to Shop at Walmart for Free?  It's easy when you start shopping with free gift cards!
When you sign up to take Harris Poll Online Surveys, you'll take surveys for points.  Take your points and cash them in for free Walmart Gift Cards!
Once you earn your free gift card, there's just one thing left to do… start shopping at Walmart for FREE!!
How to Shop at Walmart for Free
You can also cash out your survey points for gift cards to more fun stores and restaurants, like Amazon, Starbucks, Bath & Body Works, iTunes, Papa John's, Olive Garden, Applebee's, Chili's, Morton's Steakhouse, Landry's Seafood, Best Buy, Home Depot, Pottery Barn, Zappos, and more.
Talk about using your time to fund a little gift card shopping spree!  Using free gift cards when you shop is the perfect way to save money!
I'm already a member of Harris Poll, and it's such a great way to earn Free Gift Cards to places I already shop!  Taking online surveys is one of my favorite ways to earn free gift cards and Harris Poll is one of the best companies I've found to work with!
Here's a Harris Poll Survey Site Review shared by one of your frugal friends… 
"I do surveys to earn gift cards for a Free Christmas!  I enjoy doing the surveys, too!" ~ Robyn
Now… have you already signed up to take online surveys and earning Walmart Gift Cards with Harris Poll?  I've got good news!  There are even more terrific Survey Sites you can use to earn free gift cards.
The key is to sign up for as many Survey Companies as you can, then you'll have the most opportunities to earn free gift cards!  Based upon my personal experience and comments from your fellow frugal friends, these are my top survey site picks for you…