Give your home a cozy Christmas makeover with these Plaid Christmas Decorating Ideas!
No matter what plaid pattern you love, decorating with plaid is a sure fire way to give your home a cozy, traditional Christmas vibe.
The best part about these Plaid Christmas Decorating ideas, they're both classy and affordable!  So have some fun and give your home a festive Christmas makeover!
Let the Christmas decorating begin…
Plaid Christmas Decorating Ideas ::



Plaid Blankets and Throws
Christmas Tree Skirts with Plaid

Plaid Christmas Stockings:

1) For throw pillow orders, order your pillow covers individually to ensure you receive Free Shipping when available.
2) If you've cashed in any Swagbucks for Amazon gift cards lately, you can use one to sweeten the deal even more!
3) Grab your favorite throw pillow covers while they're still available.
Be sure to check out these Thrifty Decorating Tips for how I use my Pillow Covers here…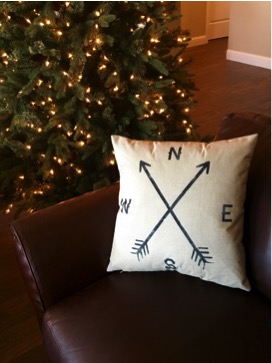 Get ready for even more Christmas decorating and fun throw pillow inspiration…
Load up on fun Christmas Decorating Ideas using this BIG List of Christmas Decor Tips + Tricks!