Add some serious deliciousness to your dinner menu with this new Crock Pot Sun Dried Tomato Chicken Recipe!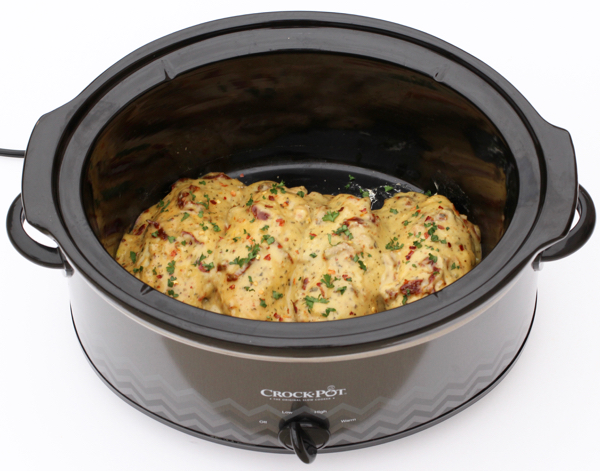 Warm and creamy with wonderful Tomato Garlic flavor, this 
Crock Pot Sun Dried Tomato Chicken
is chicken perfection in your
Crock Pot
!!
I have fallen in love with the yummy Sun Dried Tomatoes, and this chicken recipe is a fun way to infuse those amazing flavors with garlic, parmesan, and basil… all into a decadent dinner.  This has seriously become one of my favorite chicken dinners!
Here's what you'll need…

Crock Pot Sun Dried Tomato Chicken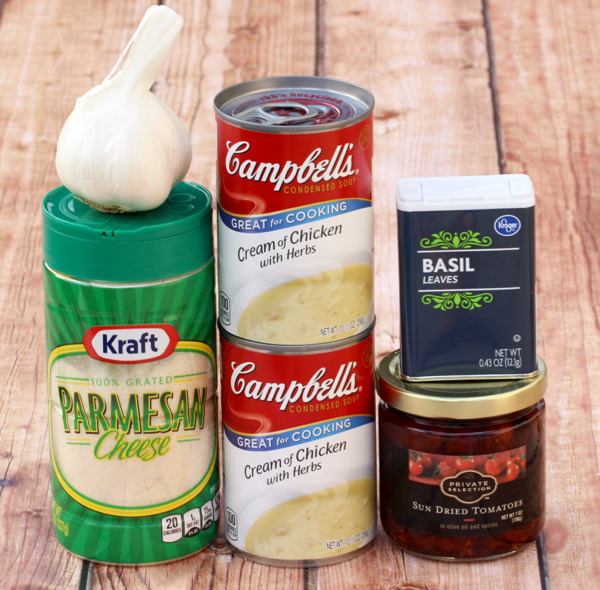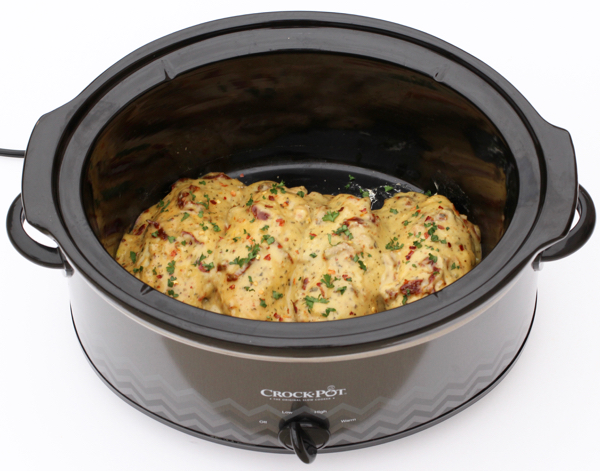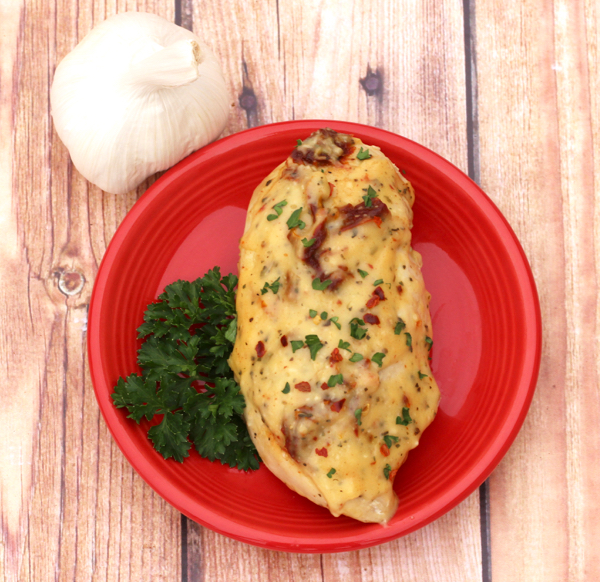 Crock Pot Sun Dried Tomato Chicken
Prep time:
Cook time:
Total time:
Ingredients
4 Boneless Skinless Chicken Breast
2 cans Cream of Chicken w/Herbs Soup
6 cloves Garlic, minced
½ cup Sun Dried Tomatoes, drained and chopped
¼ cup grated Parmesan Cheese
1 tsp dried Basil
*optional: ½ tsp Red Pepper Flakes
Instructions
Place chicken in Crock Pot, and cook on HIGH for 3 hours or LOW for 6 hours.
After 3 hours on HIGH or 6 hours on LOW, drain juices from Crock Pot.
In medium bowl, mix together Cream of Chicken Soup, Garlic, Basil and Parmesan
Evenly spread mixture over chicken, then top with Sun Dried Tomatoes.
Cook on HIGH for 30 more minutes, or until done.
Garnish with fresh chopped Parsley and optional Red Pepper Flakes, and Enjoy!
What You'll Need for This Recipe:

Craving even more delicious Easy Crockpot Recipes?  Here are more yummy ideas I know you'll love…
Tonight, we go slow and easy… and dinner is going to be absolutely amazing!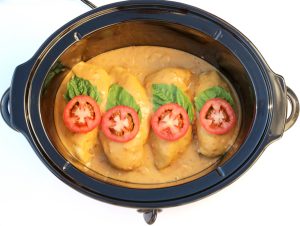 Broccoli Alfredo is on the menu tonight and this Crockpot Chicken dinner is going to make some people very happy in your home.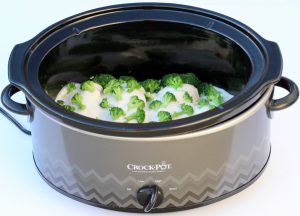 Are you ready to have a flavor party for dinner tonight, Chicken Carbonara style?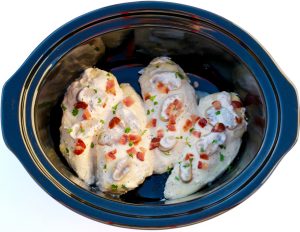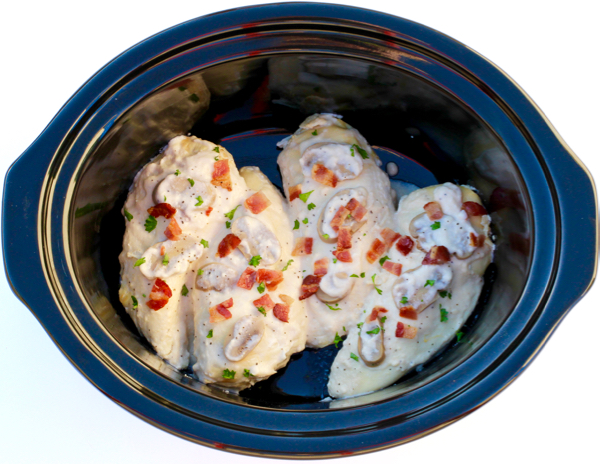 This Crockpot Recipe is nothing short of DELISH! Creamy alfredo smothered chicken on a bed of pasta bow ties!  Um… YUM!

Add some Garlic Lemon goodness to your Chicken dinner!
Are you ready for some classic comfort food?

Add this delicious Crock Pot Chicken Marsala Recipe to your menu and wow your family with an EASY gourmet dinner!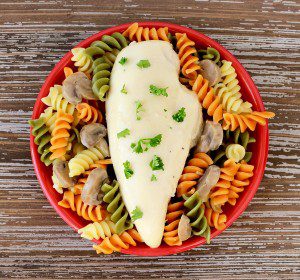 Infuse some comfort food… and bacon into your dinner with these yummy Crock Pot Chicken and Dumplings!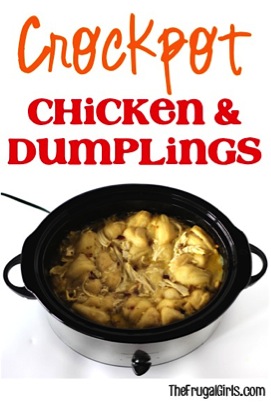 Make some classic comfort food without any effort!  This Crockpot Country Style Chicken Recipe is creamy delicious goodness!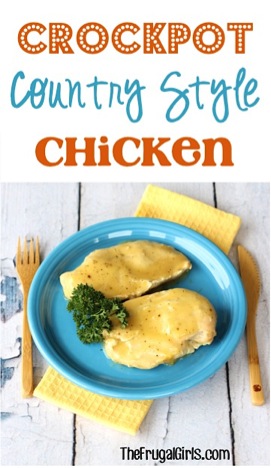 Make amazing things happen in the kitchen when you make this yummy Crock Pot Tomato Basil Chicken Recipe!

I love serving this yummy dish when company comes over, too!  It's rich, creamy, and ridiculously yummy!!

Don't miss out!  Score all the latest fun Frugal Girls Recipes, Tips + more here…