These fun Campout Food Ideas are here to help make this year's campouts the best yet!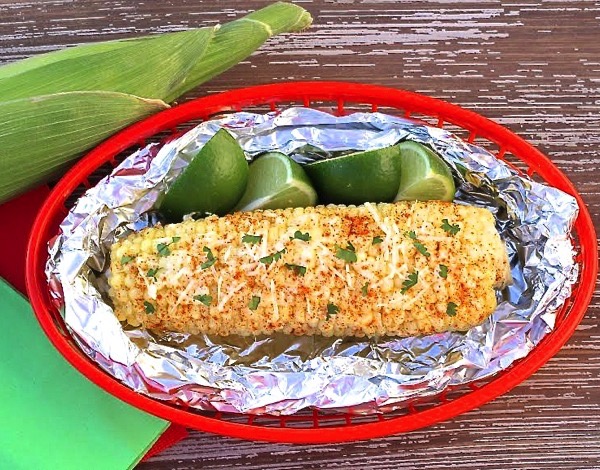 Having a campout doesn't mean you need to skip tasty fun food!  These Epic Campout Food Ideas are going to load you up with some crazy delicious food ideas.
Let the tasty campout cooking begin…
Before we discuss anything related to dinner, this is a campout… and S'Mores are a top priority!!  Load up on amazing S'Mores inspiration with these Camping S'Mores Recipes – 7 New Ways to Enjoy your S'Mores!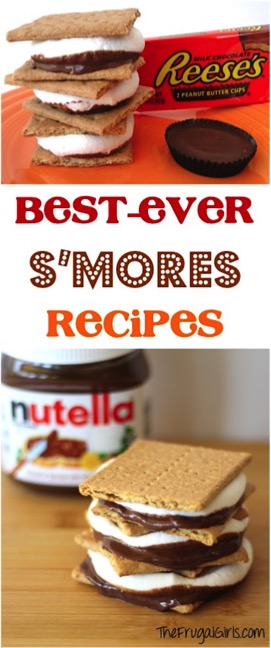 Campout Food Ideas for Dinner ::
This just happens to be one of the easiest tricks ever! Use this marinade with my Mango Pineapple Salsa Recipe and enjoy this delicious Mango Pineapple Salsa Grilled Chicken!  Also try this Easy Italian Chicken Marinade with this fun Creamy Pesto Grilled Chicken Sandwich Recipe… yum!!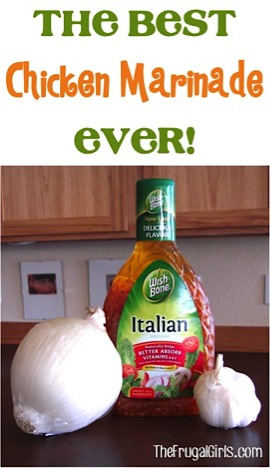 Infuse some citrus into your chicken with this fun marinade.  What an amazing taste coming off the grill!

Serve your chicken on a bun with fresh avocado and bacon for a crazy delicious Bacon Avocado Ranch Grilled Chicken Sandwich!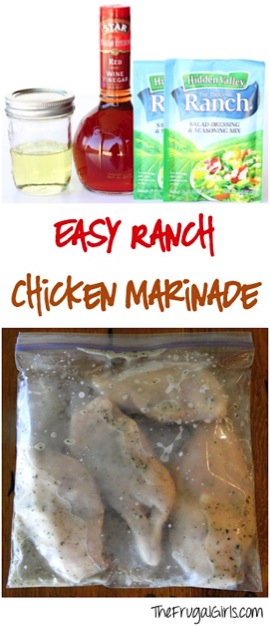 Use this Teriyaki Chicken Marinade to make this Easy Grilled Teriyaki Chicken Recipe!

Use this marinade to make this easy Honey Mustard Grilled Chicken Sandwich recipe!

This savory marinade will infuse your meat with loads of ridiculously delicious flavor!
Ready to make your chicken dinner lip-smackin delicious?  Nothing says you're enjoying a campout like Lemonade… Chicken!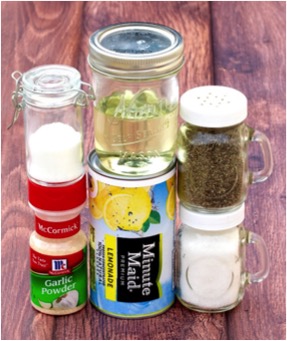 Need a freezer bag for marinating your chicken?  Score a deal with these Freezer Bags on Sale!
7 Easy Camping Burger Recipes ::
Campouts and delicious burgers are a match made in heaven!  You can make these burger patties at home, then simply freeze them in one stack, separated by wax paper and placed in a Freezer Gallon Bag.
Take the frozen patties and place in your cooler before you head out!  Are you ready for some Easy Camping Burger Recipes??
Infused with BBQ flavor, this is our families new favorite burger!

This burger is loaded with delicious onion flavor!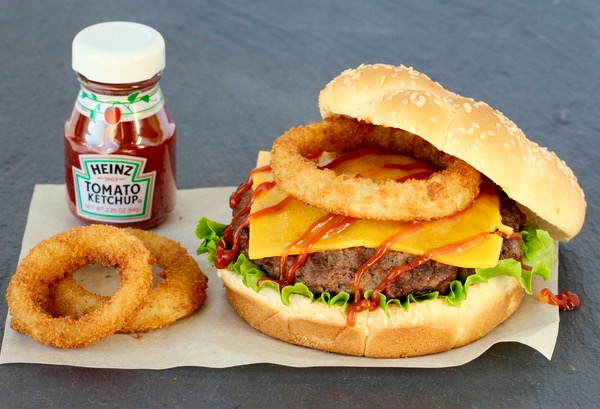 This Fritos infused burger is loaded with summer flavor!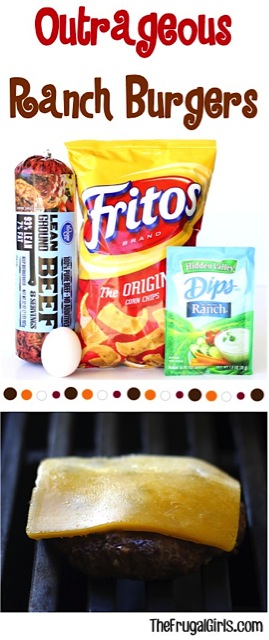 This is so easy, you'll wonder why you didn't try it sooner!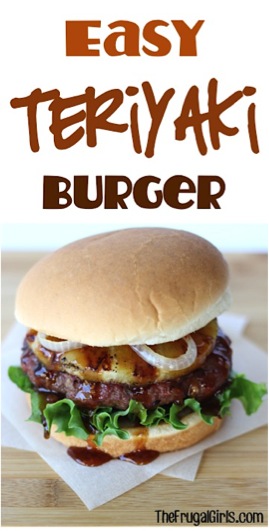 This burger is loaded with flavor!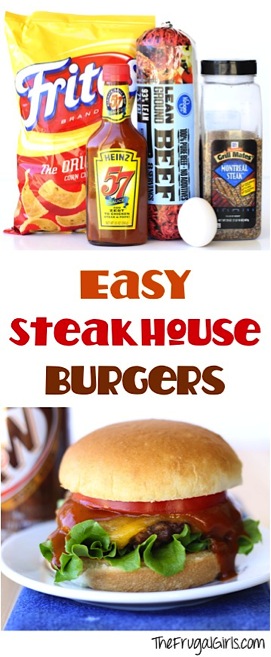 Bacon and Guacamole take this to burger heaven!

Finally, a Teriyaki Chicken Sandwich Recipe to make ourselves drool about!!
Easy Foil Wrapped Camping Recipes ::
Take your Salmon to a whole new level of flavor excitement with this easy Grilled Garlic Salmon Recipe!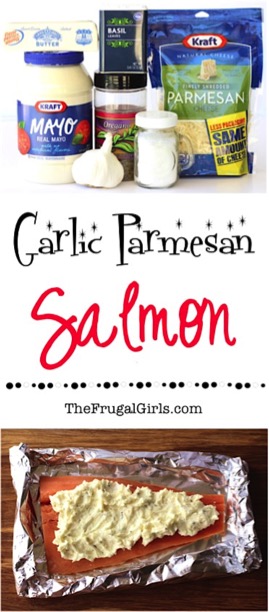 Love Salmon??  You'll love it even more when you make it Teriyaki style!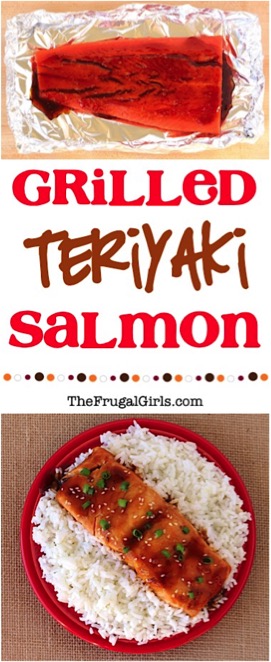 This delightfully delicious Grilled Cod Recipe is more proof that everything is better with butter!
The secret to tender, mouth-watering grilled Tilapia is the butter… and the fresh squeezed lemon juice!  Now that's a combo you can't go wrong with!

"This Mexican Corn is the just like the corn you can get from the authentic street vendors in Mexico.  Seasoned to perfection and exploding with flavor!"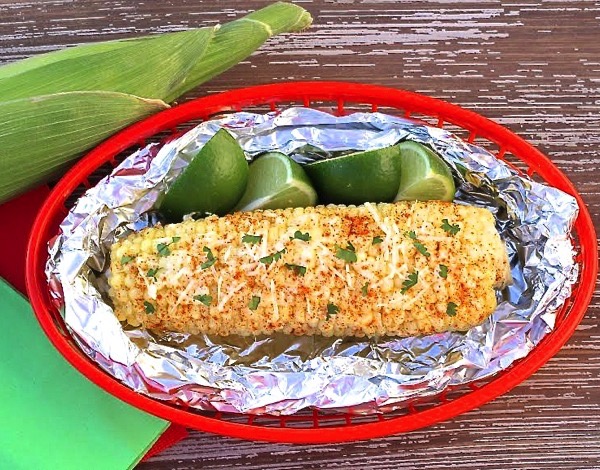 "Are you looking for that perfect dessert you can make on your upcoming camping trip? This Campfire Banana Boats Recipe is crazy delicious and the ultimate summer dessert!"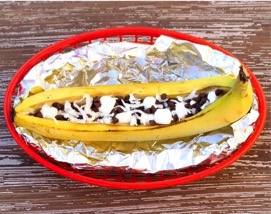 Get ready for your next campout with tips from this Huge List of Fun Camping Tips and Tricks!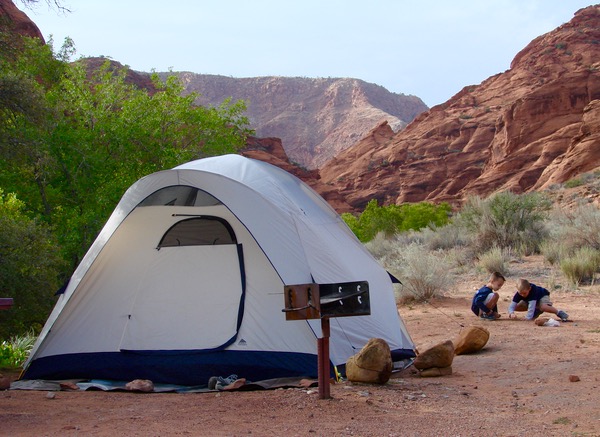 Heading on a trip RV Style?  You'll love these 73 RV Recipes for some easy RV Meal Planning!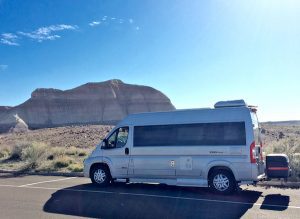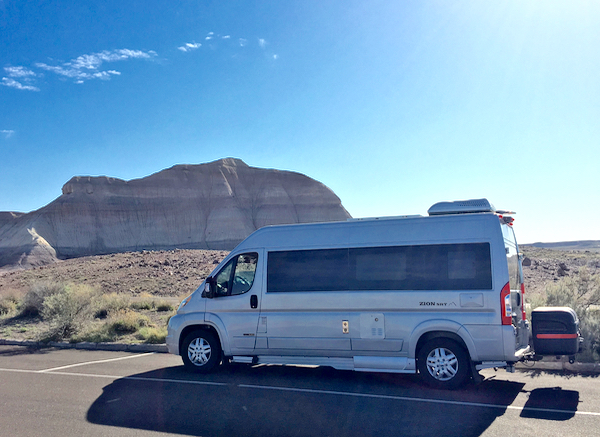 Don't miss out!  Follow along for more fun Campout Food Ideas and Tips with The Frugal Girls right here…