These Crock Pot Root Beer BBQ Ribs are so easy and delicious, I wish I had already been making these for years!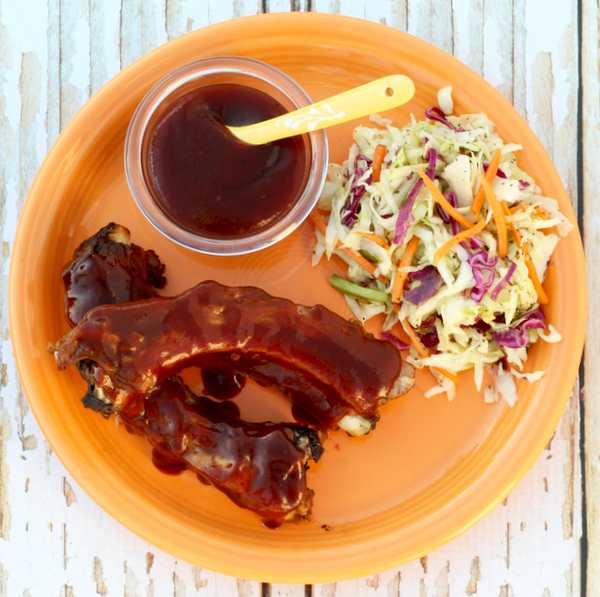 These Crock Pot Root Beer BBQ Ribs are straight off-the-chart delicious!  Are you ready for some fall-off-the-bone barbecue goodness??
Grab the napkins… or better yet, the whole roll of paper towels.  Things are about to get messy good!!
Crock Pot Root Beer BBQ Ribs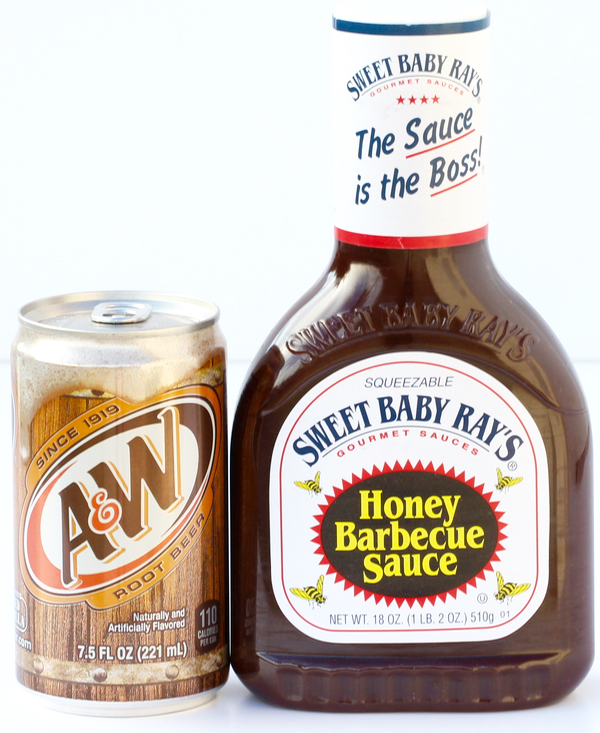 Crock Pot Root Beer BBQ Ribs Recipe!
Prep time:
Cook time:
Total time:
Ingredients
Approx. 3 – 3.5 lbs. Pork Backribs
18 oz. bottle Sweet Baby Ray's Honey Barbecue Sauce
6 oz. A&W Root Beer (½ of a 12 oz. can)
⅛ tsp. Salt
⅛ tsp. Pepper
Instructions
Cut Rib rack in half
Sprinkle ribs with Salt and Pepper, then place in Crock Pot.
Combine BBQ Sauce and Root Beer in bowl, mix well, reserve ½ cup, then pour remainder of sauce over ribs in Crockpot.
Cover Crock Pot with lid and cook on HIGH for 4 hours, or LOW for 8 hours, or until done. Top with remainder of sauce and ENJOY!!
Optional: spoon sauce over ribs 1-2 times while cooking to keep extra moist.
Optional: serve with a side of Sweet & Sour Coleslaw, yum!
Craving more delicious BBQ?  Then check out these yummy Barbecue Recipes below…
This yummy Pulled Pork will have your family coming back for seconds!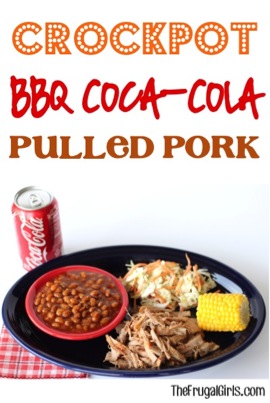 Are you ready for even more amazing Fall-Off-The-Bone delicious Ribs?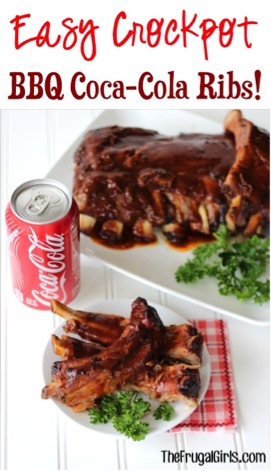 Making fresh coleslaw is always so much fresher and tastier than anything you can buy… and this recipe delivers the perfect balance of both sweet and sour!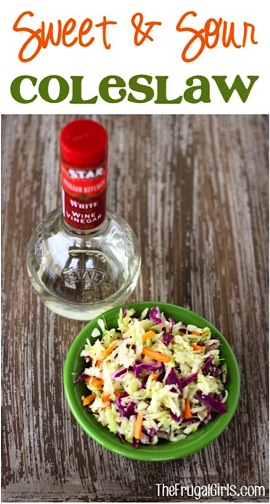 This Kielbasa Recipe is so easy to make and serves as the perfect appetizer!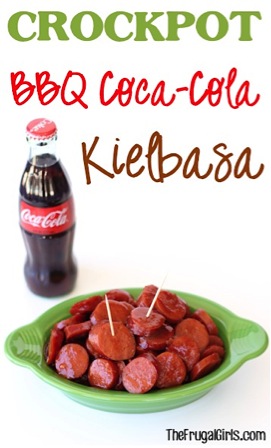 Grab the napkins, this is going to be so so good!
Are you ready to load up on some fun recipe inspiration?

Need a new Slow Cooker?  Check out these Crockpots on Sale!

Easy Recipe Access:

Thanks for supporting The Frugal Girls!
Don't miss out!  Find more Fun Frugal Girls Recipe Inspiration + more right here: