Help fuel your summer fun with Free Gas Gift Cards for Road Trips from Swagbucks!

Taking a road trip using Free Gas Gift Cards is like going on vacation for FREE!  And everything is more fun when it's Free!
If you're planning your next getaway, here is one of my absolute favorite Frugal Travel Tips to rack up free gas station gift cards to use on your trips!  Start earning now, and you'll thank yourself at the pump!  Here's what you'll do…
Free Gas Gift Cards
When you Join Swagbucks, you can start earning SB Points right away for your Free Gas Gift Cards!
Go here to sign up for your Free Swagbucks account
Next, Earn 50  SB points when you add the SwagButton to your browser! (find instructions under Quick Links on the Swagbucks sidebar.)
Don't stop earning SB Points!  Learn even more ways to earn SB Points with these 16 Ways to Earn More Swagbucks SB Points.  More SB points = More Gift Cards!
Then cash in your "SB points" for Free gas gift cards from Sunoco, Arco, Chevron, Exxon/Mobil, and more!!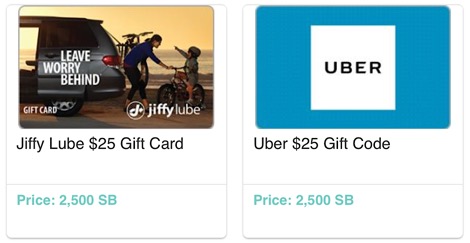 You can even cash in your Swagbucks SB Points for Uber Gift Cards and Jiffy Lube Gift Cards.  That way you can skip driving altogether with Uber, or get your car road trip ready with a stop at Jiffy Lube!
How easy is that?  It's such a simple way to keep the cost down on your next road trip!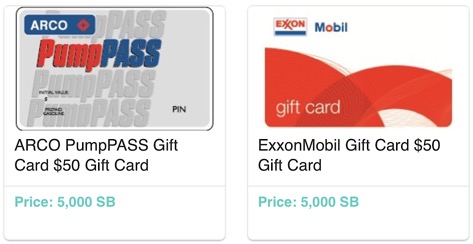 Here's what your Frugal Friends said about using Swagbucks…
"I love Swagbucks!  In fact, I just redeemed mine for a $25 PayPal gift card." ~ Brenda
"I am using swagbucks to pay for my gas to Walt Disney World plus food on the road. Love Swagbucks!" ~ Lynn
After you sign up with Swagbucks… here are 16 Easy Ways to Earn More Swagbucks SB Points!  More Swagbucks SB Points = More FREE Gas Gift Cards!   Let the Free Road Trips begin!!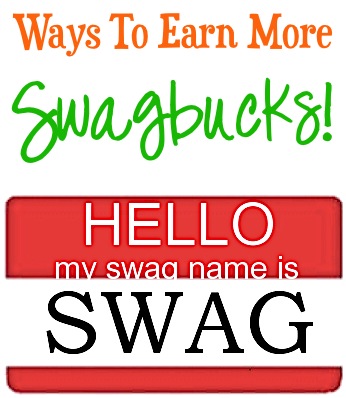 What are your favorite ways to earn Free Gas Gift Cards for Road Trips, or save money on Vacation?
Leave a comment & share!