Craving some deliciousness?  I just found the Best Louisiana Diner over in West Monroe!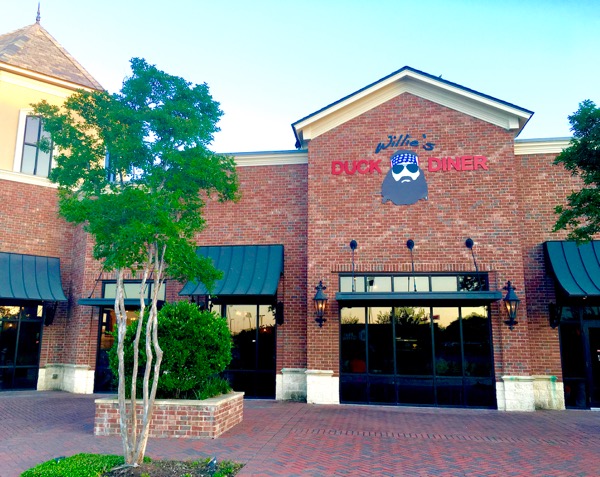 If you're looking for the Best Louisiana Diner, or you just love Duck Dynasty, it's time to make a trip on over to Willie's Duck Diner!

We visited the Duck Diner last week and found the atmosphere fun and playful, just like the show!  And isn't having fun the best way to enjoy dinner… or any meal for that matter? 😉

I can't think of any other place where you can get Frog Legs, Gator Bites, Duck, and Crawfish Etoufee all in the same classy place.  And don't you dare leave without trying Ms. Kay's Banana Pudding and Pecan Pie – they're off the charts!
While visiting, we wanted to try as much of the Menu as possible, as this menu has a lot to offer that you just can't find in Phoenix, Arizona!  Here is what the 4 of us ordered…
Best Louisiana Diner – Willie's Duck Diner!
Address: 125 Constitution Dr.; West Monroe, Louisiana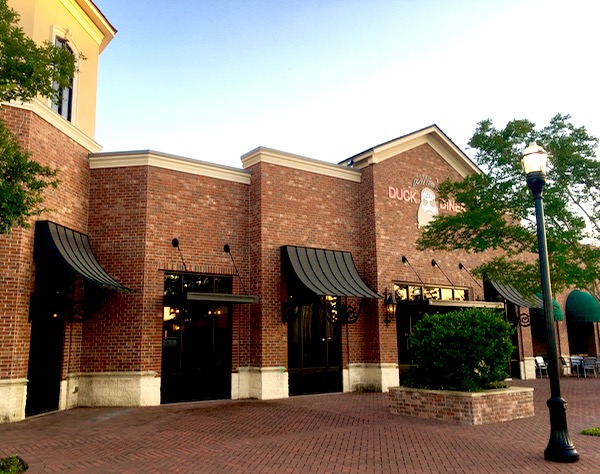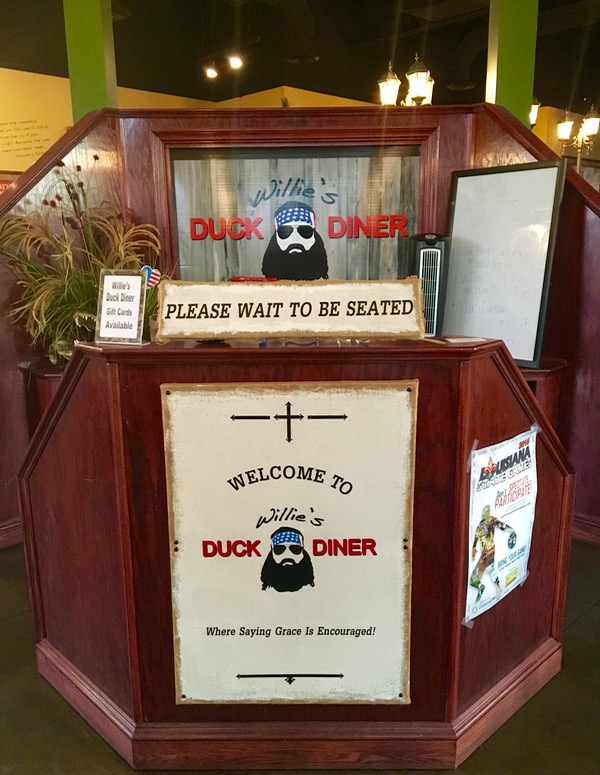 Best Appetizer:
Phil's Swamp Catch! (Duck Strips, Gator Bites, Shrimp & Crawfish)
If you're looking for the perfect way to try several different things… this sampler is it!  We loved sharing Phil's Swamp Catch while we waited for our meals… fun and delicious!
Best Beverage:
Southern Iced Tea!  That's right ~ be sure to order some Iced Tea with your meal… it's seriously some of the best I've ever had!  I like mine half sweet, half unsweet.  YUM!
Best Entrees:
Crawfish Etoufee – The Crawfish Etoufee was honestly out of this world!  You seriously have to try it… just trust me!  I could eat this all day long.  I think I may have just developed an addiction to Crawfish Etoufee!
The Boss Hog!  – Sometimes you just have to break a rule or two… the Boss Hog goes even further and just breaks all the rules!  This thing should be illegal… but instead it was simply delicious!
Catfish Plate – If your going to have catfish, it's best to have someone preparing it that knows what they're doing.  This Catfish was handled well and made for an amazing entree!
Jase's Frog Legs – Frankly, I have never seen myself as the kind of person that would consume Frog Legs.  But there I was sitting in the Duck Diner eating away at a fried Frog Leg… and to be honest with you ~ I kinda liked it!! 🙂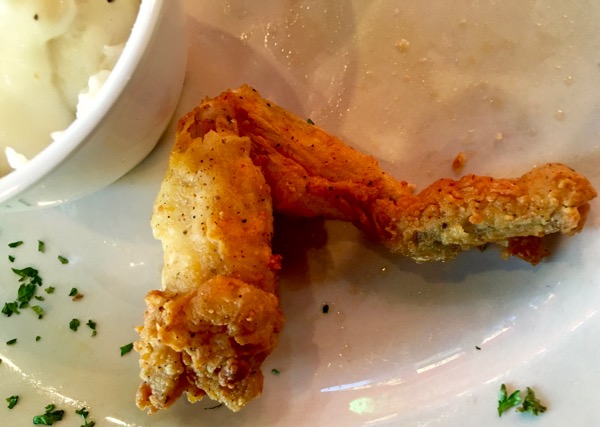 Best Sides:
Fried Okra – I have never tasted a Fried Okra that tasted this fresh and flavorful.  I'm gonna give this Okra 5 Stars for sure!  It was the perfect blend of seasoning and crunch.  YUM!
Mashed Potatoes with White Gravy – Rich, creamy and so flavorful.  A truly unique flavor I just could not get enough of!
Best Desserts:
Ms. Kay's Banana Pudding – This is no ordinary Banana Pudding.  There was a lot of love put into this pudding that made it anything but simple!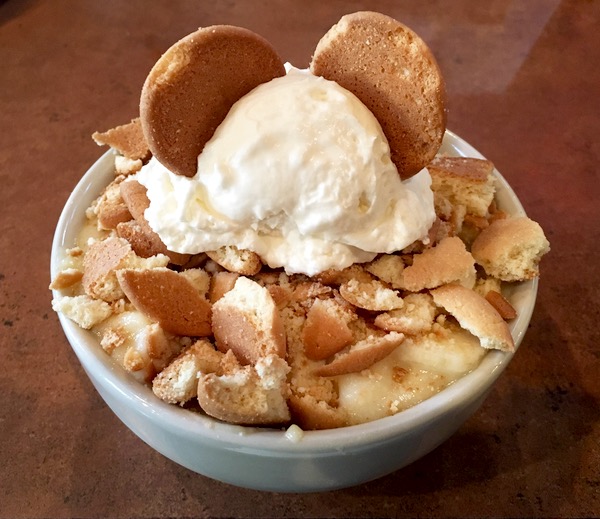 Ms. Kay's Pecan Pie – an absolute must for dessert!  This pie elevated my love of Pecans to a level I didn't even know was possible.  Talk about decadent bliss!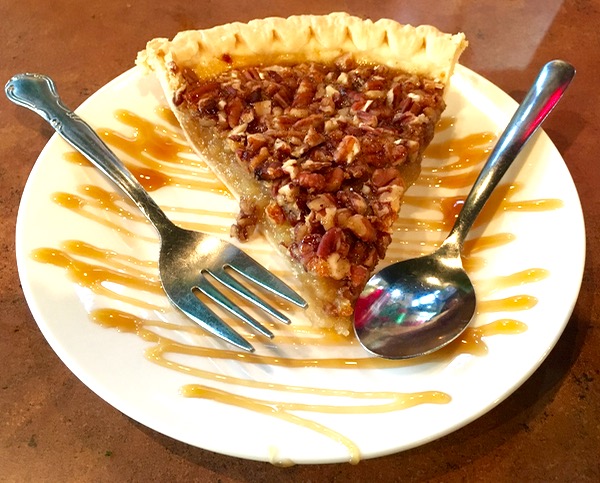 Don't forget to put a pin in the map for your city before you go!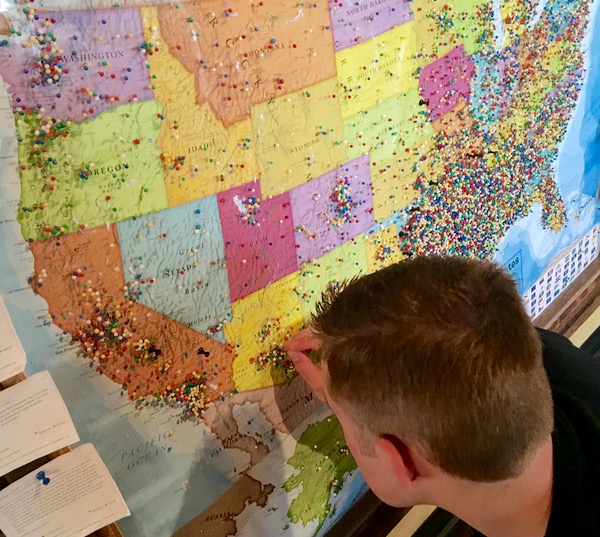 Whether you're near or far, a visit to Willie's Duck Diner is every bit worth the trip!  It seriously is the Best Louisiana Diner we've come across.  We really enjoyed our time and can't wait to get back to the Duck Diner!  Way to go Willie and gang!!!
Want even more fun Travel Tips for Louisiana and Texas??  Check out where to eat and places you can't afford to miss below…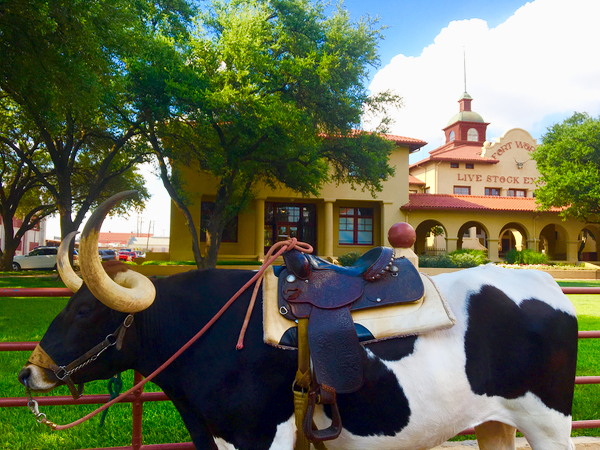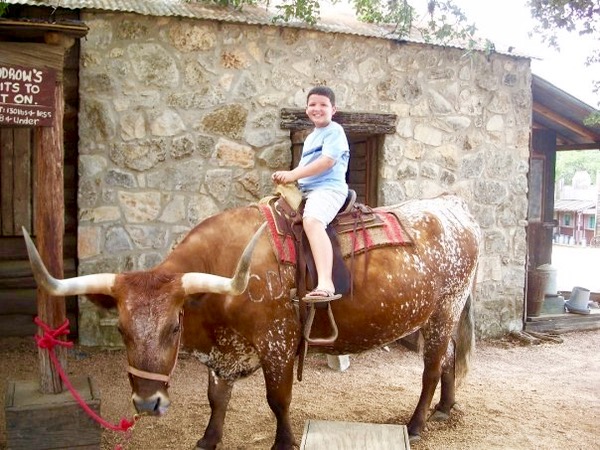 Don't miss out!  Get all the latest fun new Frugal Girls Travel Tips, Recipes + more…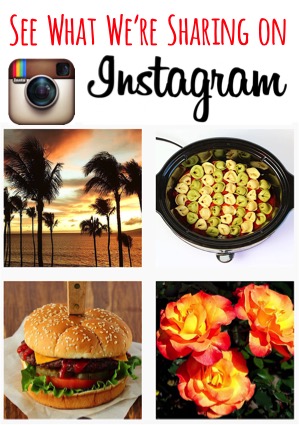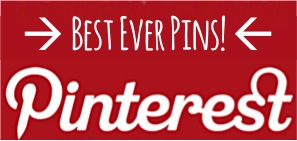 Have YOU had the chance to visit Willie's Duck Diner yet?
Leave a comment and share!