Make your Christmas season amazing with this Ultimate Eggnog French Toast Recipe!


Don't let your lazy Saturday morning Breakfast or Thanksgiving or Christmas Brunch go on without this Eggnog French Toast Recipe!
That's right… Eggnog isn't just for drinking up around the holidays… it's also delicious when used as a French Toast batter!
It's so simple, festive and absolutely delicious!  Are you ready for the recipe?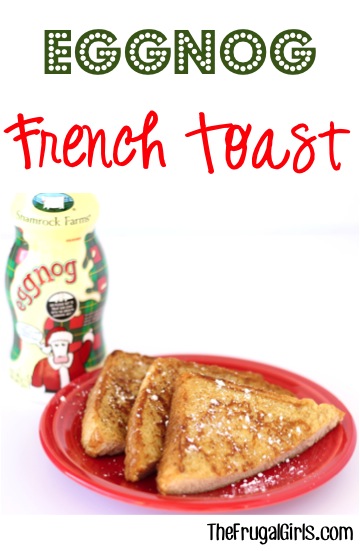 Eggnog French Toast Recipe
Eggnog French Toast Recipe
Prep time:
Cook time:
Total time:
Instructions
Combine Eggnog, Eggs, Sugar, Pumpkin Pie Spice and Vanilla in large mixing bowl, and stir well.
Dip slices of bread into mixture, then cook over medium heat on frying pan sprayed with Pam.
Top with a generous sprinkling of Powdered Sugar once done, and some Maple Syrup. ENJOY!!
Yum
Craving more delicious and
Easy Breakfast Recipes
?  Get inspired with these yummy recipe ideas below…
Enjoy French Toast perfection with this fun Pumpkin Spice French Toast Recipe!

This fluffy Pancake Mix Recipe is easy to make and whips up some seriously amazing pancakes.
Want to know the secret to the perfect Saturday morning?  Making your own homemade Eggs Benedict!

This Easy Maple Brown Sugar Bacon just did the impossible… it made bacon even better!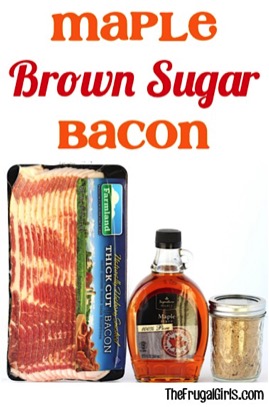 This fabulous Breakfast Recipe comes from my sweet Aunt Shirley, and it's definitely a keeper!! 😉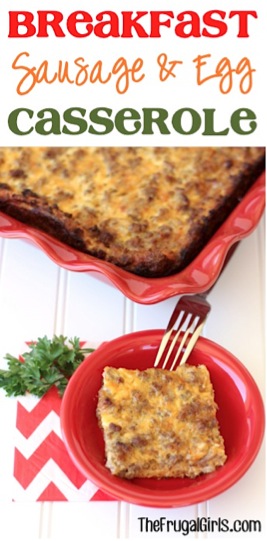 Weekend Brunch just got really exciting with the introduction of this easy Bacon Hashbrown and Egg Casserole Recipe!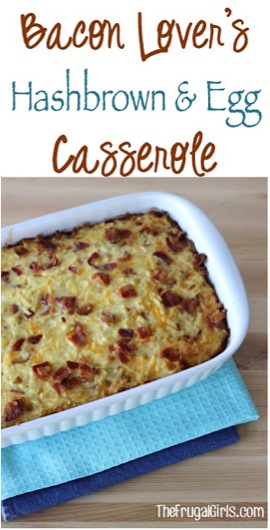 We all know that bacon makes everything better, and each bite of pancake has bits of delicious crunchy bacon hidden inside!  Um… YUM!
This Heavenly Hashbrown Casserole Recipe is a perfect match for any holiday, brunch or dinner!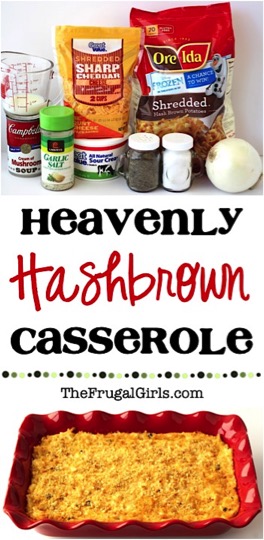 Get ready for a little Pumpkin bliss with this World's Best Pumpkin Bread Recipe!
Get inspired for Breakfast and Brunch greatness with these amazing Make Ahead Breakfast Casserole Recipes!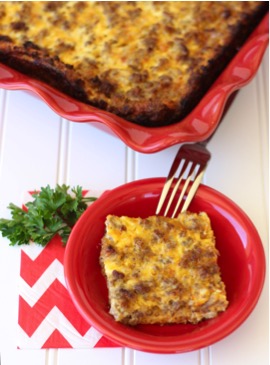 Don't miss out!  Get all the latest fun new Frugal Girls Recipes, Tips + more right here…