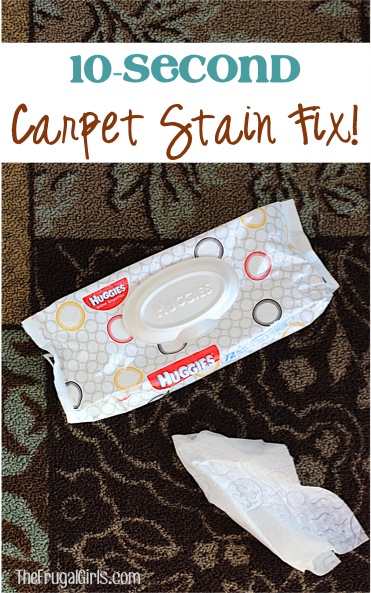 Got stains?  Well… you'll love this fast and easy trick for the Easiest Way to Clean Carpet Stains!
You'll have your home in tip top shape and ready for company in a jiffy!
I've had a lot of stained carpet over the years with babies, toddler boys, puppies, kitties, you name it! 🙂  This trick has been a lifesaver for me… and my carpet!  It's quick and easy… the best type of cleaning, right?
What You'll Need:
–> Baby Wipes
What You'll Do:
–> As soon as possible, after the spill or oopsy has happened, simply pull out a Baby Wipe and gently blot, rub and work out the stain.  It won't work on everything, but it's amazing how many stains will just come right out… just like that!
I've used this simple trick for years and years to clean up Puppy Oopsies, Toddler Catastrophes, and a whole bunch of my Clutzy Moment Spills… and it has saved the day again and again! 😉
Give it a try… Baby Wipes to the Rescue!!
Then… be sure to check out this BIG List of More Genius Uses for Baby Wipes!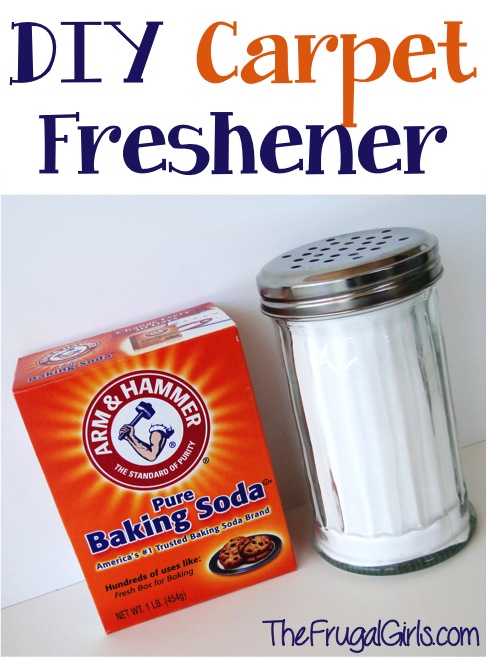 So… what are YOUR favorite uses for Baby Wipes?
Leave a comment & share!