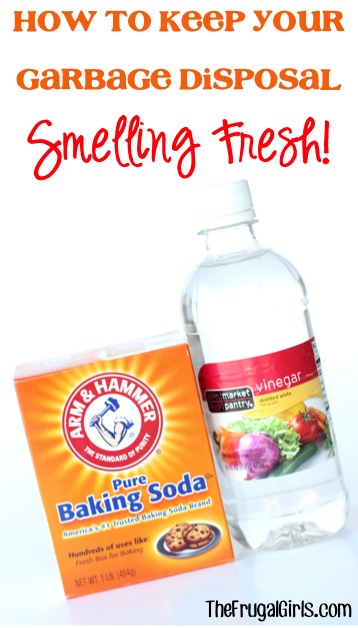 Need a simple trick for How to Keep Your Garbage Disposal Smelling Fresh?
Your frugal friends are here to the rescue.  Check out these easy tips shared by your frugal friends…
"I dump ice cubes in my garbage disposal, sprinkle Baking Soda, and add Vinegar… then let it spin.  It freshens the disposal and the kitchen!" ~ Melonie
"I use Baking Soda a lot!  I use it in my garbage disposal with vinegar." ~ Shauna
Get even more DIY tips and homemade recipes with these Homemade Cleaners and Tips!