Start your morning with something delicious… like this Easy Banana Bread Muffins Recipe!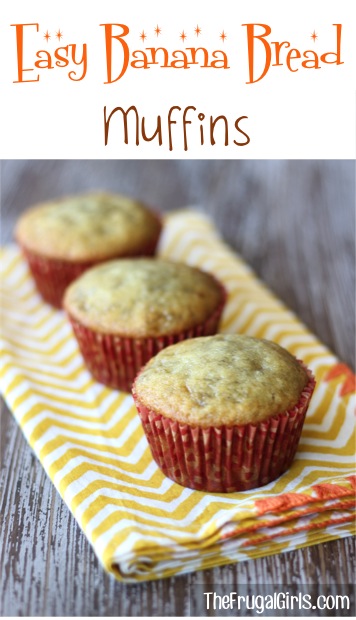 Satisfy your sweet tooth in the morning with this delicious Easy Banana Bread Muffins Recipe!
They're the perfect morning treat and love being paired with a cup of Joe!
Now nothing beats a freezer stocked with delicious homemade treats, right?
So make some extra to freeze for later!
Easy Banana Bread Muffins Recipe
Easy Banana Bread Muffins Recipe
Prep time:
Cook time:
Total time:
Ingredients
6 very ripe Bananas, mashed
1 cup Canola or Vegetable Oil
5 tbsp. Milk
4 eggs, beaten
2 tsp. Vanilla
3½ cups Flour
2 cups Sugar
2 tsp. Baking Soda
1½ tsp. Salt
Instructions
Preheat oven to 350 degrees.
Mix Bananas, Oil, Milk, Eggs, and Vanilla in large mixing bowl until well combined.
In medium mixing bowl, combine Flour, Sugar, Baking Soda, and Salt. Stir well, then gradually pour into large bowl of banana mixture. Stir well to combine completely.
Place Muffin Liners in muffin pans, then fill each liner ⅔ – ¾ full with batter.
Bake for 15 – 17 minutes, or until done and a toothpick inserted in center comes out clean. ENJOY!!
Notes
If freezing, after your muffins have cooled, place in Gallon sized Freezer Ziploc Bags, removing as much air as possible.

When ready to eat… remove as many as you'd like from freezer, and defrost on the counter.. or microwave to defrost.
Yum
Need some fun Muffin Liners?  Score a deal with these Pretty Baking Cups and Muffin Liners on Sale!

Craving more delicious Muffin Recipes?  Get inspired below…
Ready, Set, Bake!  Get ready to LOVE this easy Peanut Butter Chocolate Chip Muffins Recipe!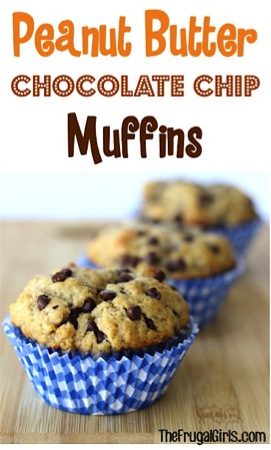 This Monkey Bread Muffins Recipe is a temptation not worth fighting!

Feed your pumpkin cravings with these Pumpkin Spice Cake Mix Muffins!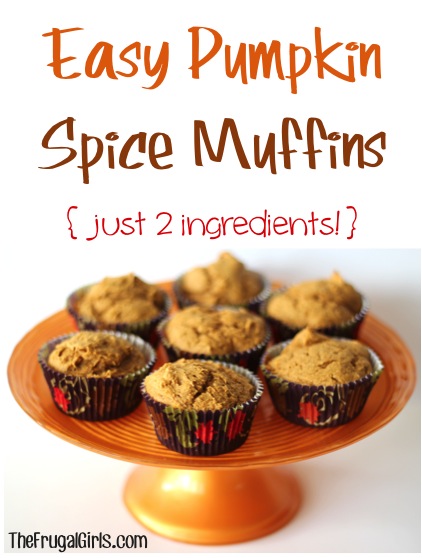 With just 5-Ingredients, these Pumpkin Cake Mix Muffins are absolutely scrumptious!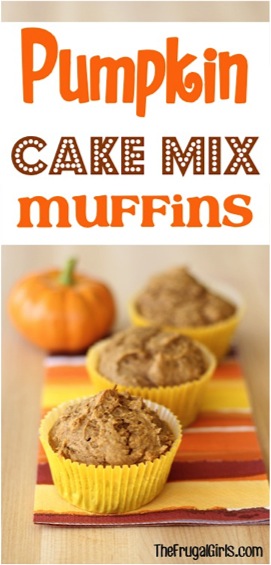 Really good things happen when you combine Chocolate and Pumpkin in this delicious Pumpkin Spice Chocolate Chip Muffin Recipe!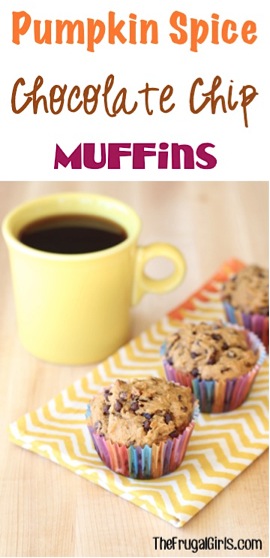 "I have a few recipes that are my absolute favorite recipes. Here's one of them!"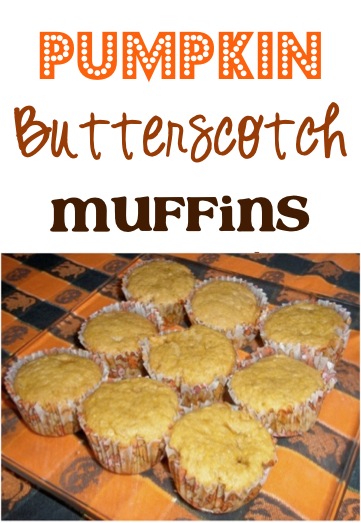 Be sure to make some delicious homemade butter to go with your fresh baked muffins!
This cinnamon brown sugar butter recipe will have your tastebuds smiling… it's tastes just like the incredible butter they serve at Texas Roadhouse… YUM!!!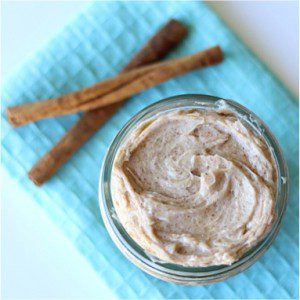 Are you ready to whip some Cinnamon Honey Butter Spread up??  It'll just take a minute! {seriously… that's all!}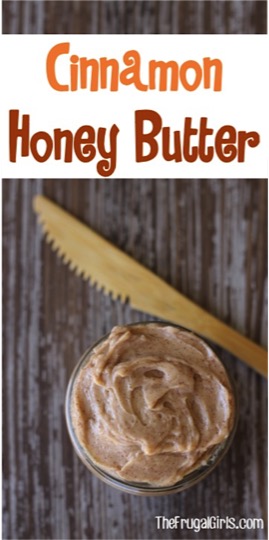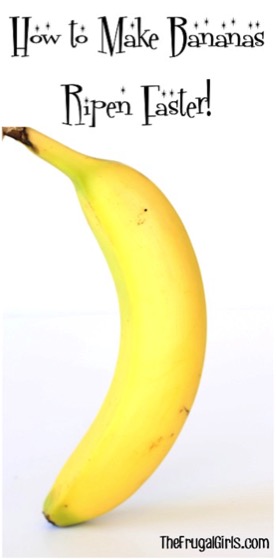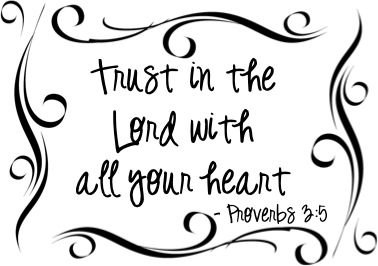 Don't miss out!  Find even more Fun Recipe Inspiration with The Frugal Girls right here: