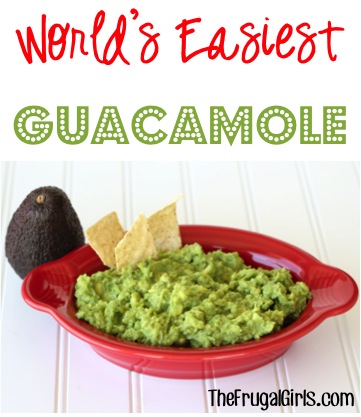 Craving a quick fix of Guacamole?  There's nothing simpler than the Worlds Easiest Guacamole Recipe!
It comes together in a snap and is SO delicious!  Perfect for Taco Tuesday!! 😉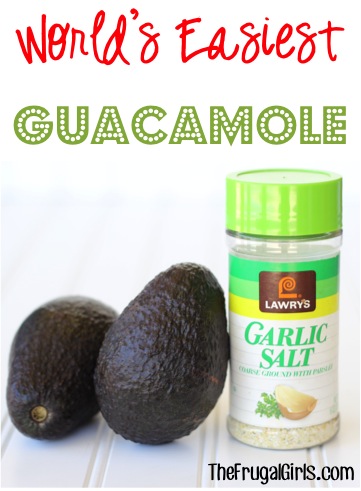 World's Easiest Guacamole!
Ingredients
4 Avocados
¼ tsp. Garlic Salt, or to taste
Instructions
Slice avocados in half, remove pit, and scoop out each side, and place in medium bowl.
Sprinkle with garlic salt, and mash with potato masher. Stir, and serve!
This guacamole couldn't be easier, and is SO delicious for a quick tasty side to your chips, or topping to your tacos! ENJOY!!
Yum
Still waiting for your
avocados to ripen
?  Check out this simple tip…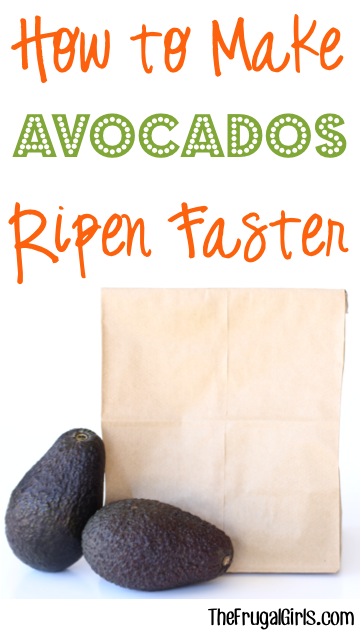 A BIG thanks to my friend Heather for sharing this delicious recipe!