Add these fresh Strawberry Frozen Yogurt Popsicles to your summer and get ready to be refreshed!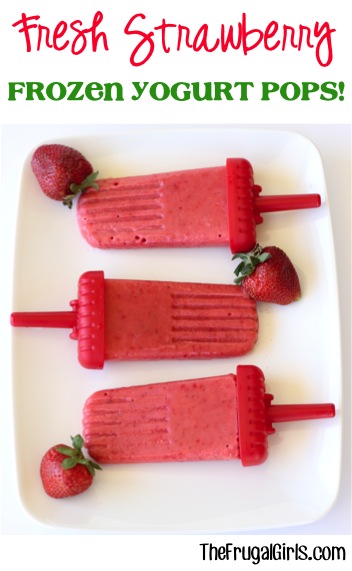 Nothing beats a delicious flavor-packed Popsicle on a hot summer day!
These fresh Strawberry Frozen Yogurt Popsicles won't disappoint!  Just 3 ingredients and you've got yourself a delicious summer treat!  Are you ready to be refreshed?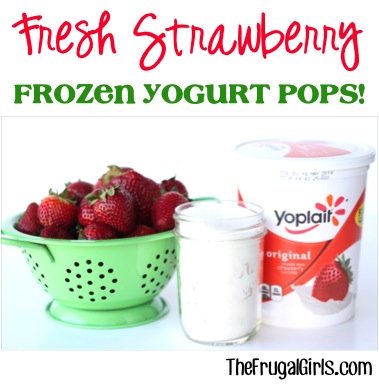 I first spotted this nifty tool at Crate & Barrel, then found the
Stem Gem
on Amazon!  Oh how I
love
it ~ it's a simple way to hull the strawberries… insert, twist, and remove!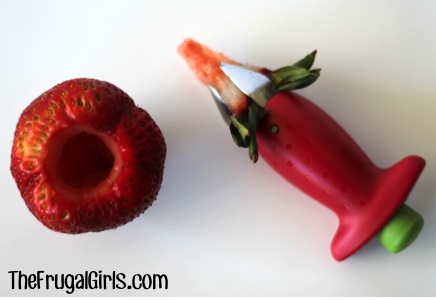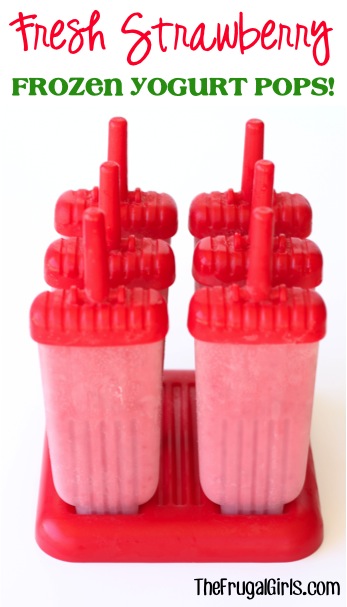 These tasty little treats will make your summer day just a little bit sweeter!  They're too tasty to pass up! 😉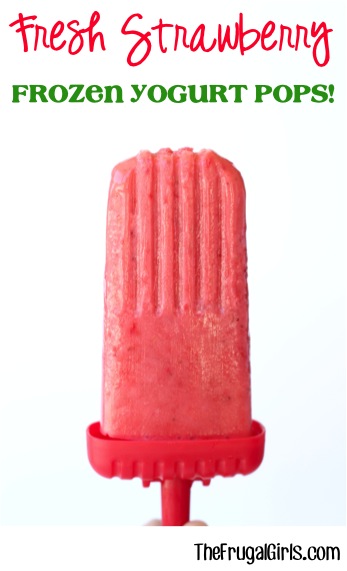 Strawberry Frozen Yogurt Popsicles
Strawberry Frozen Yogurt Popsicles!
Ingredients
20 medium-sized Fresh Strawberries, hulled
2 cups Strawberry Yoplait Yogurt
⅔ cup Sugar
Instructions
Blend all ingredients together in blender, and blend until smooth.
Carefully pour into Popsicle Molds.
Freeze and ENJOY!!
Yum
If you love Strawberries, be sure to check out these Strawberry recipes and tips…
You'll LOVE this easy Strawberry Lemonade Punch Recipe!  It is beyond delicious, and perfect for every party!
Wondering How to Keep Strawberries Fresh?  With this easy little trick, you'll never toss out berries again!
Welcome summer with a delicious nostalgic dessert. You'll LOVE this Fresh Strawberry Popsicle Recipe… it's so easy with just 3 ingredients!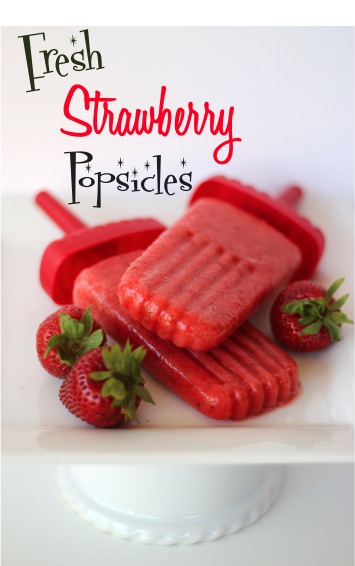 Craving a Strawberry Julius??  They're crazy good, aren't they?

Enjoy a little strawberry bliss when you make this Easy Homemade Strawberry Lemonade Recipe!

These Cream Cheese Filled Strawberries deliver strawberry happiness in a bite-size package… YUM!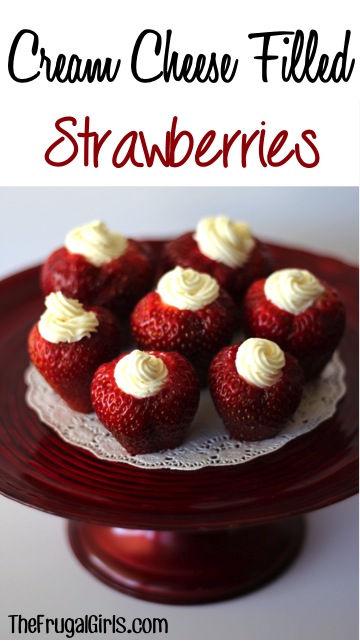 Nothing beats the simplicity of this Easy Freezer Jam Recipe. Strawberry Jam on your morning toast tastes even better when it's homemade!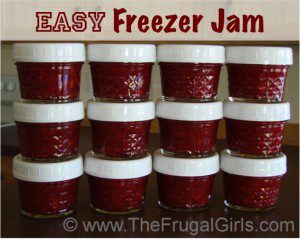 Ready for a tasty explosion of flavors in your mouth?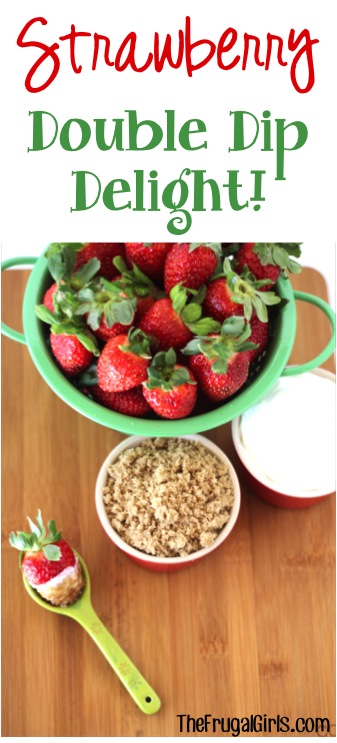 Chocolate Covered Strawberries give a BIG wow-factor, taste insanely delicious, and are so simple to make!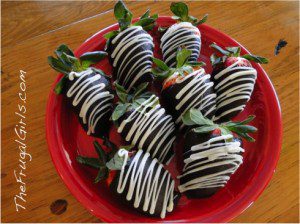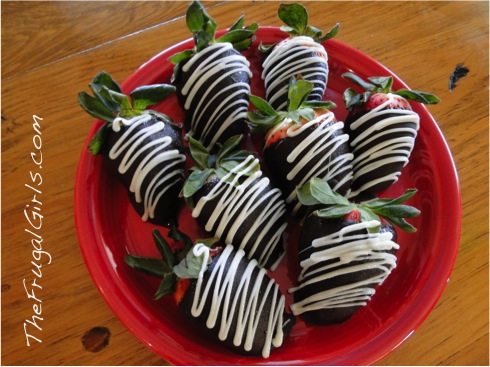 No 4th of July party is complete without some fabulous 4th of July Strawberries!
If you want to grow big red juicy strawberries, be sure to check out these fun Strawberry Growing Tips!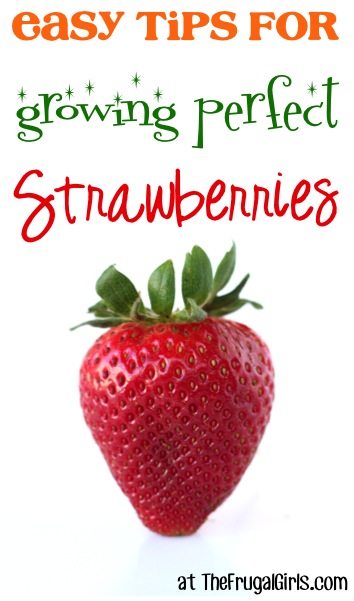 Ready for even more delicious and easy fruity dessert recipes?  Load up on fruity deliciousness with these 21 No Bake Fruit Desserts! {fresh and easy}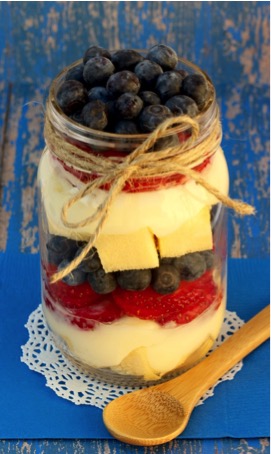 Don't miss out on anything! Find all the latest Fun New Recipe Inspiration, Frugal Tips, Crafts and more with The Frugal Girls right here: