Are you ready to meet your new favorite salsa?  This Mango Pineapple Salsa Recipe is for you!
Get ready to be introduced to your new definition of a delicious salsa with this easy 
Mango Pineapple Salsa Recipe
!
Your traditional Salsa needs to step aside tonight… and let this Mango Pineapple Salsa take center stage!  It's fresh, healthy, and flat out delicious!!  The ULTIMATE Summer treat!
Go on and grab the chips… it's time for at trip to delicious flavor town!  This also makes a delicious topping to grilled chicken or fish!  It disappears as fast as we make it around here!
Are you ready to make your own?  Here's what you'll do…
Mango Pineapple Salsa Recipe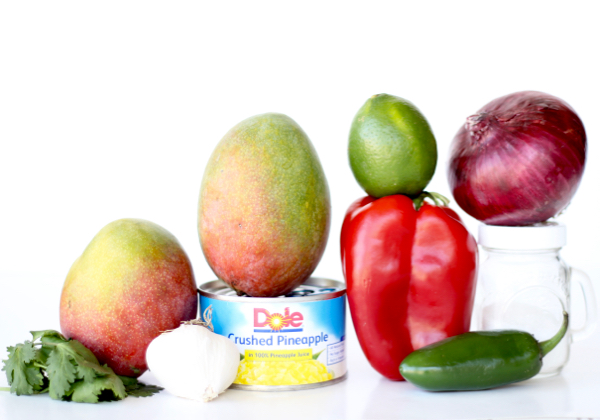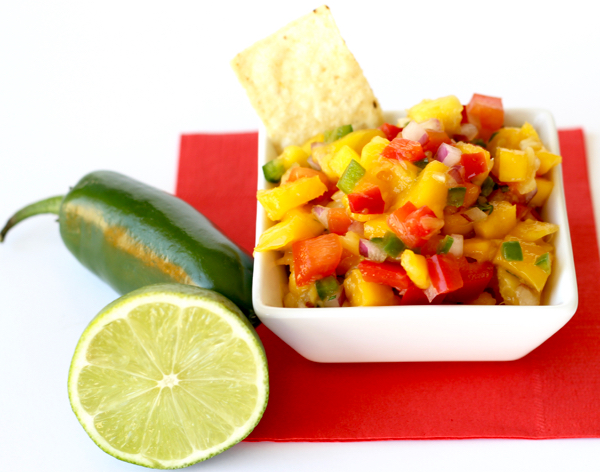 Mango Pineapple Salsa Recipe!
Ingredients
2 Mangos, peeled and chopped
¼ cup crushed Dole Pineapple (drain juice)
½ cup chopped Red Bell Pepper
3 tbsp chopped Red Onion
1 finely cut and seeded Jalapeno
½ tbsp chopped Cilantro
1 Garlic Clove, finely minced
¼ tsp Salt
2 tbsp fresh squeezed Lime Juice
Instructions
Throw it all in a bowl, stir, and get ready to become an instant household celebrity!
Serve with tortilla chips, grilled halibut, chicken breasts or as a delicious topping for your Tacos, Chips, or Grilled Chicken or Fish!
Check out these fun ways to use your yummy
Mango Pineapple Salsa
…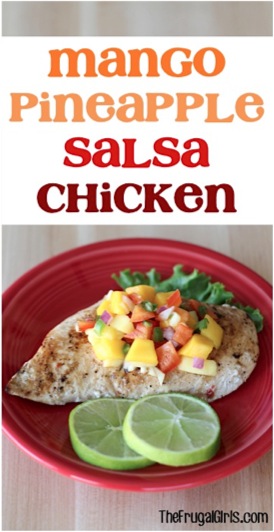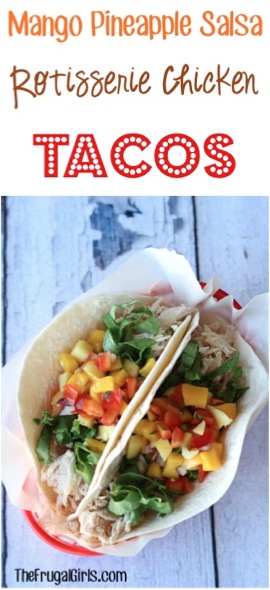 Now get even more Salsa inspired recipes…
Serve up some deliciousness with one of these amazing Easy Salsa Recipes!

Craving some Salsa Cheesy goodness?  Check out this Nom Nom Good Crockpot Chicken Salsa Recipe!
Add some Mexican style sweet and savory to your dinner with this yummy Crockpot Pineapple Salsa Chicken Recipe!

You're going to fall in love with this Crockpot Peach Salsa Chicken Recipe!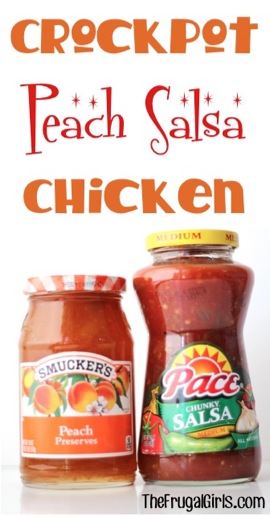 Don't miss out!  Get all the latest fun new Frugal Girls Recipes, Tips + more right here…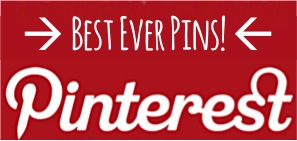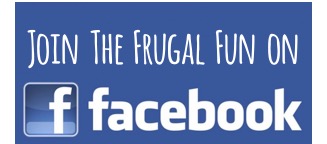 Have you ever made Mango Pineapple Salsa before?
Share with us in the comments below…