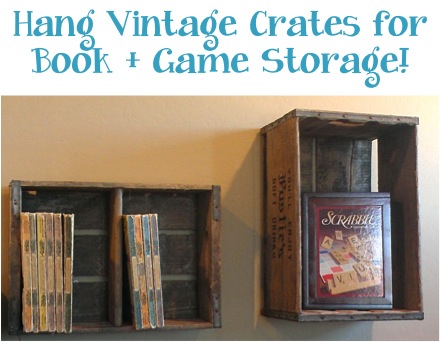 Short on space?  Vintage Wooden Crates hung on walls are not only a trendy statement piece, but a fabulous way to add some more nooks and crannies for storage!
In a play room, use them to store books, games, or anything else needing a home!
Find more Home Decor Tips & Tricks here!
Got a Home Decor Tip or Trick?
Leave a comment & share!