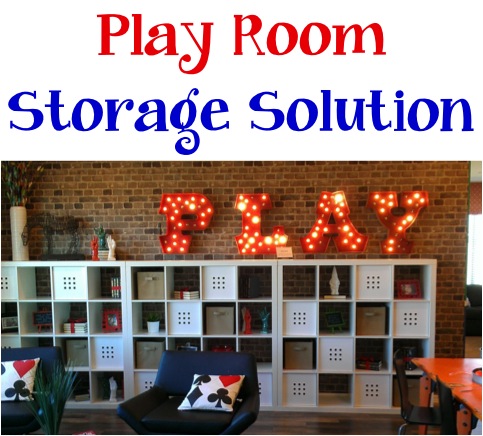 Play Rooms have a way of getting messier than messy and crazy cluttered, don't they?  Simple cubicle storage units lined along the wall are the perfect Play Room Storage Solution to hide that clutter!
Use baskets and bins to organize toys and games in each little cubby for a quick method and clean look!  Some ridiculously cute brick-styled wall paper along the wall will add some playful flair, too!
Find more Home Decor Tips & Tricks here!
Got a Home Decor Tip or Trick?
Leave a comment & share!