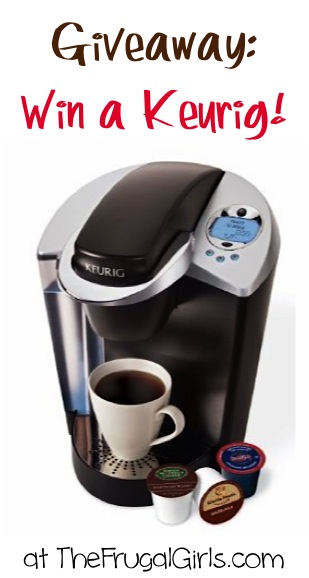 Who wants to win a FREE Keurig??
Well… guess what ~ here's your chance! Just because you're the very best frugal friends a girl could ask for… I'm giving away a FREE Keurig so you can make some delicious drinks this Fall!
You'll be able to score all sorts of fabulous K-Cup Deals, too!
BIG List of K-Cup Deals on Amazon!
Are you ready to win??


Now go complete the entry form ~ you just might be the next winner!!
Giveaway Garblygook: Giveaway will end at 10am PST on 10/1. One entry per person. Open to U.S. residents only. This giveaway is sponsored by Heidi @ TheFrugalGirls.com. Why? Well… because I though you just might love making some yummy drinks with your new Keurig! 😉 Go here for more information on Frugal Girls Giveaways.