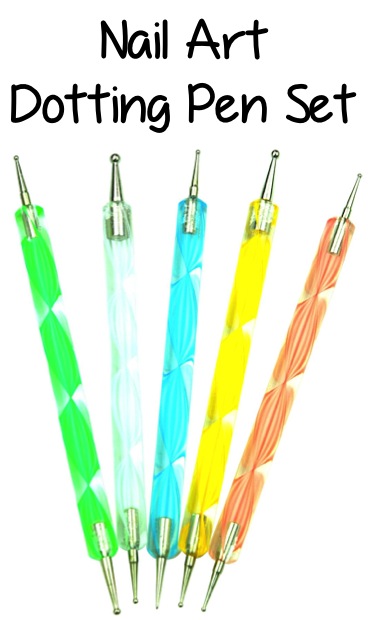 Is it time for a DIY manicure?
Grab this Nail Art Dotting Pen Set for $1.76!
Then… check out this fun nail art tutorial below…
Prices change often, so grab it before the price goes back up! Thanks for
supporting
The Frugal Girls!
See Also:
Nail Art Gems: $1.51 + FREE Shipping!