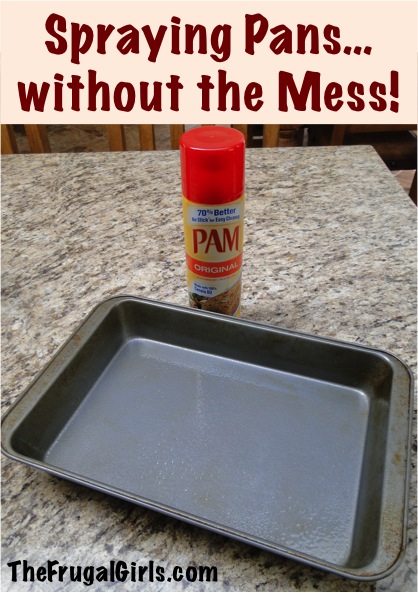 On the hunt for more quick and easy kitchen tips??
I've got another trick for you!
The next time you need to spray your pans before baking… simply open up your dishwasher, lay your pan down on the opened dishwasher door, and spray away!
No more icky sticky overspray all of your countertops… yay! 😉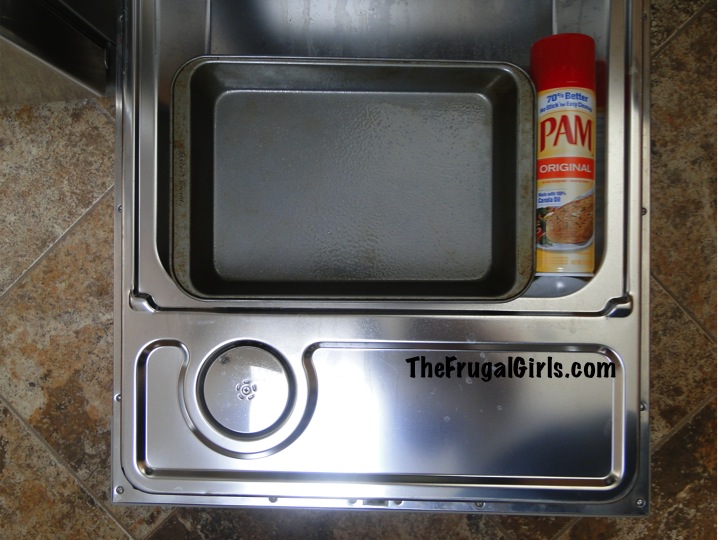 Be sure to also check out these Kitchen Tips!
The Secret Trick to Keeping Cookies Fresh!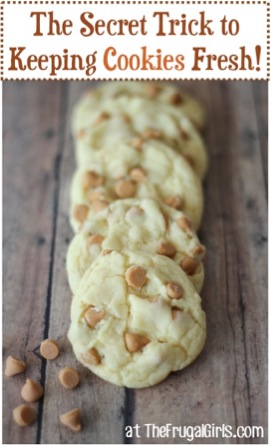 How to Keep Strawberries Fresh!
14 Favorite Kitchen Timesaver Tips!