Don't miss out!  Read these Fun Things to do in Philadelphia before you go!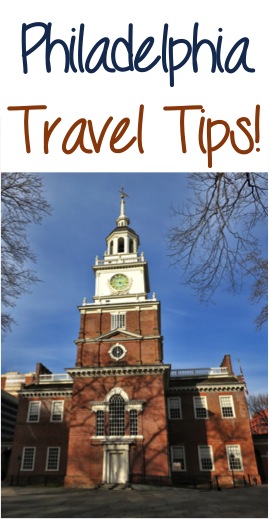 Planning a trip to Philadelphia?  Dreaming and planning your next vacation is always so much fun!
Philadelphia is a place with so many amazing things to see and do.
Don't miss anything!  Before you go, read these Fun Things to do in Philadelphia shared by your very own frugal friends…
Related:
Fun Things to do in Philadelphia
Lisa said: "Tons of places, Liberty Bell, National Constitution Center, Franklin Institute, Natural History Museum, Art Museum, Rodin Museum, Please Touch Museum, Duck Ride, other Tour buses, Seaport Museum, Reading Terminal.  It is a grand city!"
Polly said: "If you are wanting to check out museums, get the CityPass, (including the zoo and the aquarium)."
Stephanie said: "Franklin Institute, Zoo, Liberty Bell of course and the Academy of Natural Science Museum. I live in PA and these are places we take the kids. :)"
Kathie said: "Franklin institute is reciprocal with some museum memberships."
Amy said: "If you have kids the Franklin institute is a lot of fun!  Get tickets before you go, but the Barnes Foundation is amazing.  The City Tavern has great old timer fare, served on pewter."
Stacey said: "We went this summer for a few hours and loved walking the streets around the Liberty Bell!"
James said: "Penns Landing and the Rocky statue"
Alli said: "Continental Congress.  You can see Washington's actual chair.  Amazing!"
Vanessa said: "Take a handsome cab ride, very informational and will show you what you might be interested in seeing."
Tonja said: "The carriage ride is great for a history lesson or to just enjoy the ride. If you are willing to drive about 1.5 hours north to Easton, PA, the Crayola Factory is there and was a lot of fun."
Kat said: "Please Touch Museum if you have young children with you.  Philadelphia Zoo. Pat's Cheesesteak."
Megan said: "A more obscure and eclectic activity is a tour of the city's murals… They are really interesting and you see a lot of the city. Another fun option is dinner at the Restaurant School on Walnut? It has a neat ambiance and delicious meal for a reasonable price."
JoAnne said: "Tony Luke's has THE best Chicken Supreme Sandwich ever! Oh 'n if you have kids you should do the Liberty Benches. My kids loved the stories and being able to put a star on the flag they give out."
Jane said: "See Christ Church; See the pews where Jefferson and Franklin worshiped, Franklin's tomb, Jefferson's baptismal font. It was founded in 1695.  Then… Madcap Theatre was soooo fun!  Interact with audience.  Skit in American history, but hysterically funny."
Michele said: "Tastykakes and Elfreths Alley (oldest street in America)"
Meg said: "Lots and lots to do!!! *must eat Philly Cheesesteak and have a tasty cake!!  Those are freaking good."
Stef Ani said: "The Phillies! At Citizens Bank Park, head over to Tony Luke's first for the best cheese steaks!"
Jane said: "Reading Terminal Market."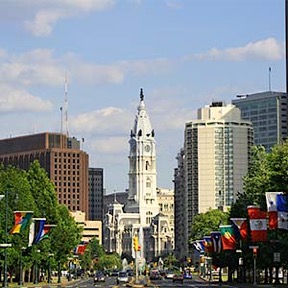 Shelly said: "Reading Terminal Market – the best soft pretzels I have ever had!"
Wanda said: "Reading Terminal… get the Pork an Broc Rabe Hero… awesome."
Stephanie said: "Reading Terminal, Boathouse Row, Viv Pickle, and the Franklin Institute."
Nicole said: "Termini Bros., Betsy Ross House, the mint… 12th and Shunk for Italianos Water Ice."
Holly said: "Mini golf at Franklin Square, followed by ice cream from the Franklin Fountain!"
Laura said: "Smith Memorial Playground. You get in for a small donation and kids can play for hours. Best playground ever!"
Tara said: "Di Bruno Brothers"
Kris said: "South Street and Jim's Steaks. You will be able to smell their goodness at least a mile away. :)"
Mary said: "Lee's Hoagie House has the best cheese steaks."
Yolanda said: "Geno's Cheese Steak!"
Joy said: "Campos for Cheesesteaks! And Shane Confectionery… oldest candy store in the US!"
Claire said: "Don't know if you can go as far west as Lancaster/Amish country, but you'll HAVE to go to Shady Maple Smorgasbord.  Jim's Steaks on South St. in Philly has the best cheesesteaks.  You also have to get some Rita's Water Ice.  Notice everything has everything to do with food? Haha"
MaryAnn said: "You need to have an Italian Water Ice!"
Dee said: "The Wine Thief Bistro on Germantown Ave. Great food!"
Karen said: "Iron Chef Garces restaurant Distrito… Go for their lunch menu. Delicious…"
Dawn said: "We had a blast in Philly.  Ben Franklin's Grave at Christ Church, Betsey Ross House and loved seeing the money at The Mint.  Didn't wait in the long line to see the Liberty Bell, you can look in at it from the side of the building!  Stayed at Windsor Suites… Loved it!"
Stefanie said: "A great kid activity would be Sesame Place, just 30 minutes north of Philadelphia.  If you want to hit up some additional amusement parks just outside of Philly, you could check; Hershey Park… when you drive into the town you can smell the chocolate; Dorney Park with the oldest wooden roller coaster; Knoebels; and Dutch Wonderland. You can also head out to Lancaster County to get some great fresh veggies, produce and see the Amish. Have fun!"
Amy said: "Go to the Comcast Building and see the giant TV on the wall it is also the tallest building in Philadelphia."
AND finally… Debra said: "Great food and shopping… oh and a visit to QVC – LOL!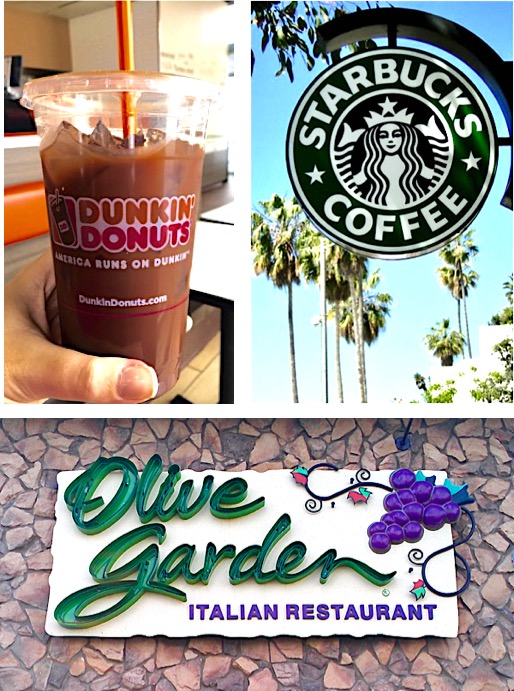 Frugal Philadelphia Tip: Don't forget to cash in your Swagbucks for Free Gas Cards, Free Hotels, and Free Airfare, too!
Now that you've read these Fun Things to do in Philadelphia, are you ready to start dreaming of more vacations on the East Coast?  Get dreaming with these fun tips below…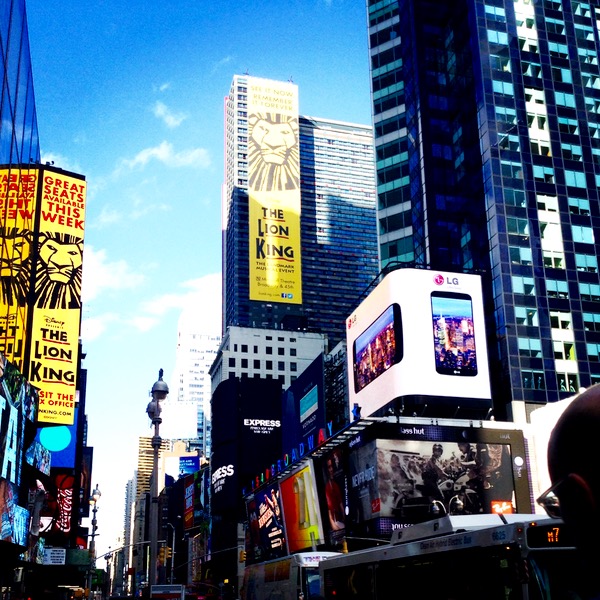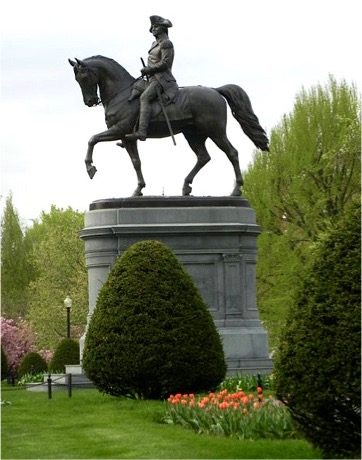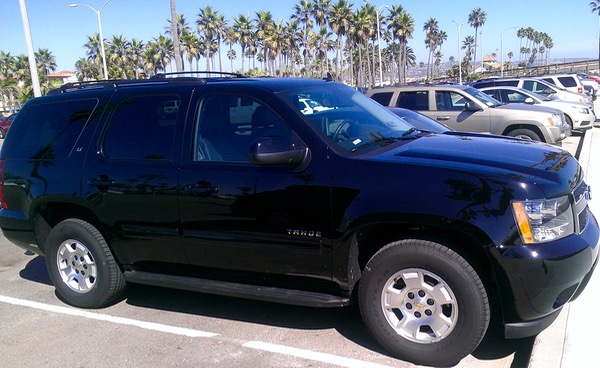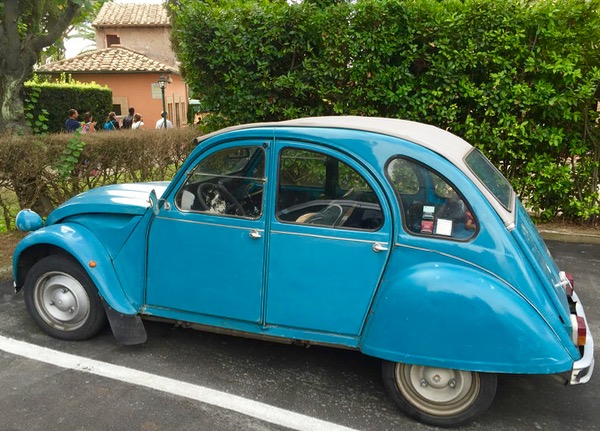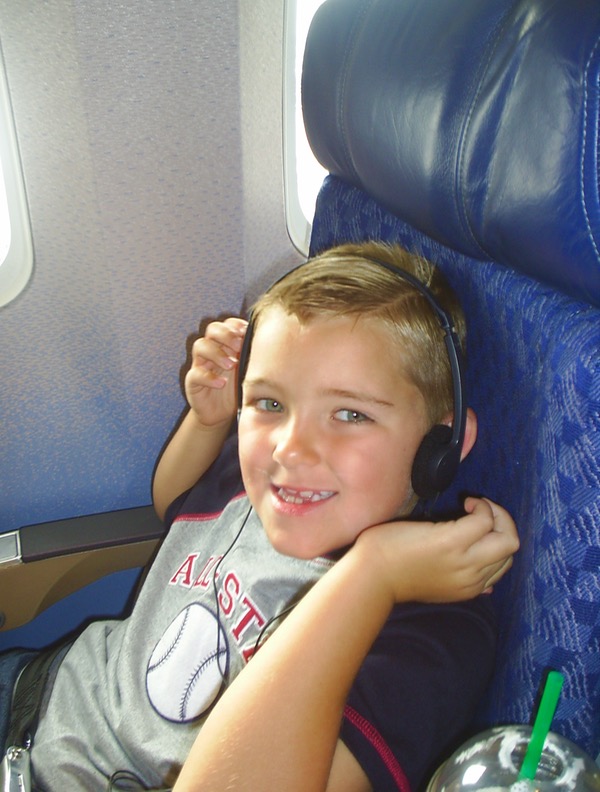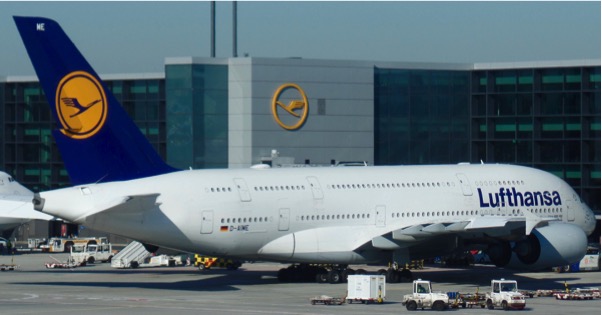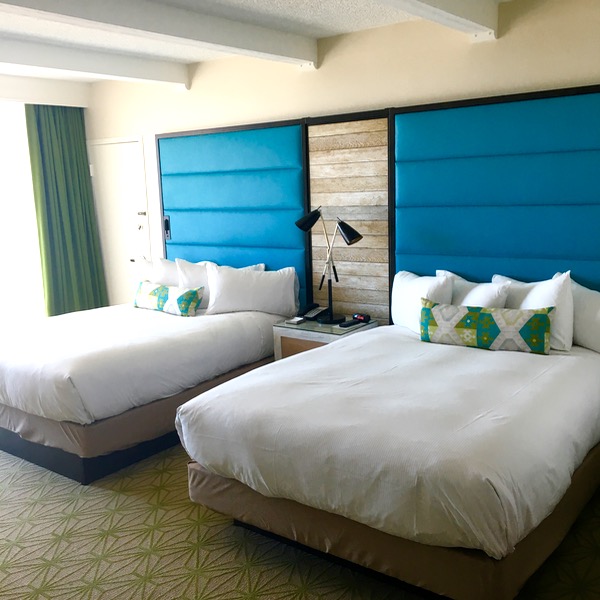 Don't miss out!  Get all the latest fun new Frugal Girls Travel Tips, Recipes + more…



So… have YOU ever been to Philadelphia before?
What are some of your favorite Fun Things to do in Philadelphia?
Leave a comment & share!