Need some creative ways to say 'I Love You'?? Fun love notes left around the house are always a sweet surprise! Scrabble pieces are far too fun to create messages for your honey with…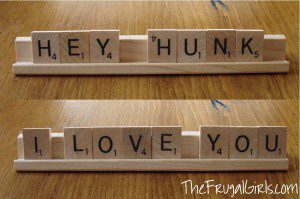 Yep ~ the list can go on and on… 😉
Grab your stash of buttons and make an oh-so-sweet button heart card…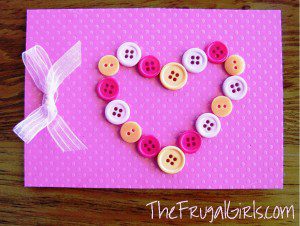 Or… do you have an extra deck of cards around? Pull out the King and Queen of Hearts and let your sweetie know he stole your heart!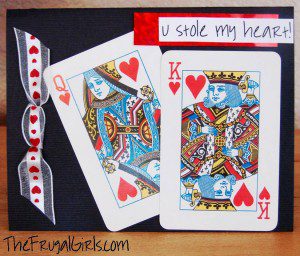 And… don't forget the soap! Grab a dry piece of bar soap, and write your sweetie or kiddos a note on the mirror, using the corner of the bar!
See Also:
Printable Valentine's Day 'Love' Coupons
More Fun & Frugal Valentine's Day Ideas!