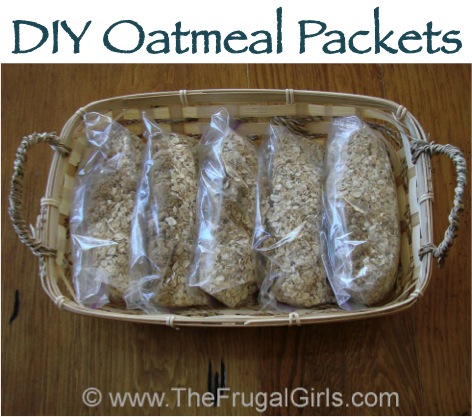 My boys love oatmeal, but the price of pre-packaged flavored oatmeal can really add up! So… for the past few years, I've been making Homemade Oatmeal Packets!
They're quick and easy to make, and can really help cut the cost of a quick breakfast!
Go here for tips and ideas on how you can make some, too!