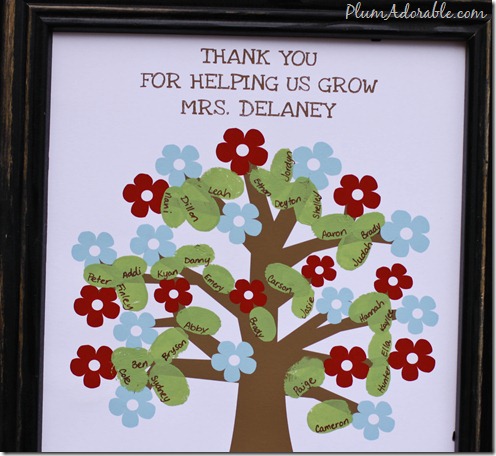 Following is a guest post by Jenny and Jess at Plum Adorable… enjoy!!
Can you believe it's time to start thinking about gifts for our teachers? It's already April, which means many of you have started thinking of something for Teacher Appreciation week or possibly a gift for the end of the year.
Ok, so maybe some of you have not started thinking about it yet. Well, lucky for you we have thought about it and we are making it easy for you! We have two free 8×10 prints for you to choose from.
I created these trees a few years ago and have decided to share the non-personalized ones with you. Scroll to the bottom to download and print the free non-personalized prints.
There are a couple of fun options for these prints. One idea is to add the student's fingerprints with green paint to make it look like there are leaves on the tree. Then sign their names yourself or have them sign their own names (depending on their age).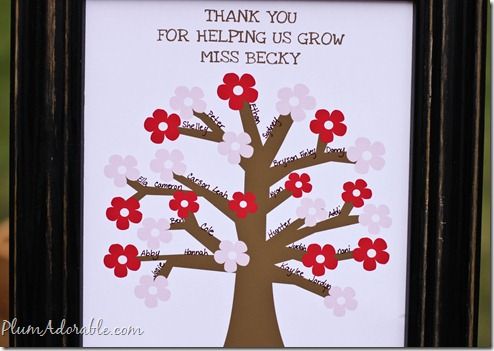 Or you could simply add their names without the fingerprints. Put the print in a cute frame, maybe add a Starbucks Card. What teacher wouldn't love that? Your teacher will feel loved and appreciated. We need to thank our teachers for taking care of our kiddos!
To download the free non-personalized 8×10 print just click on either image below. We recommend that you print on a premium matte paper using an ink jet printer for best results. You could also upload it to your favorite photo site and have it printed.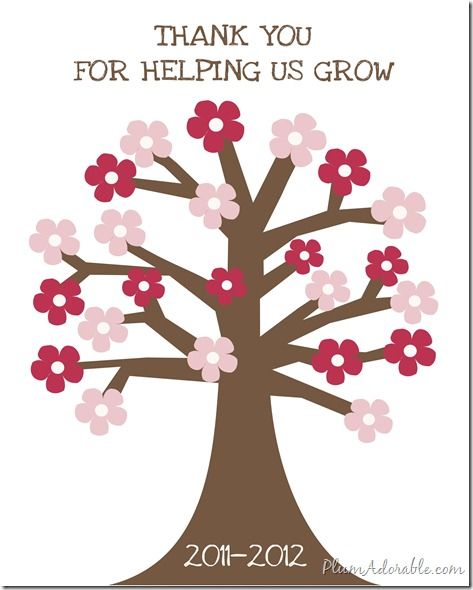 ~Jenny
 Jenny and Jess are two friends that love creating crafty stuff (for both kids and adults), cooking, reading, and so much more! They were so inspired by the ideas and lives of so many of their favorite bloggers, that last Fall they decided to start their own blog PlumAdorable.com. Even though they still feel like they have no idea what they are doing (most of the time), they are excited that their followers seem to like it! They also love to create free printables and svg's for both kids and home decor. 
You can also find Jenny and Jess on Facebook and Pinterest!