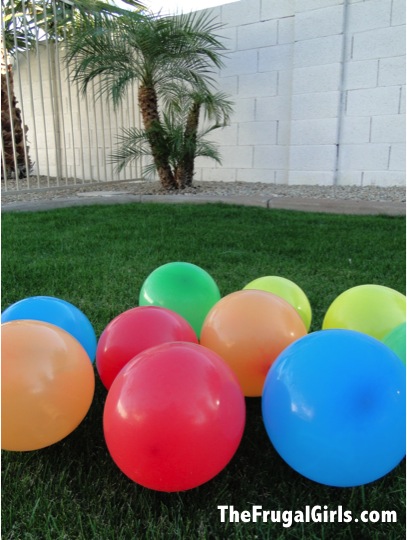 Are you looking for a fun Birthday Party theme for girls??  How about a Taylor Swift themed party!
Here are just a few of the awesome ideas that were shared by your frugal friends…
Nicole said: "As sweet as Taylor Swift seems, it might not be a bad idea to contact her fan club for some ideas."
Toni said: "Get the Taylor swift karaoke CD and have a karaoke party.  Look up facts & do Taylor swift trivia; give out nail polishes and lip gloss from dollar store for prizes. If your talented in hair & make up, you could do makeovers.  We did that for a Hannah Montana party once. The kids loved it."
Laura said: "Put the number 13 everywhere since it is Taylor's Swift's favorite number.  Have a princess theme in reference to her love story video and yeah, take Toni's advice and do karaoke. I'd suggest braiding hair, then letting it out later to simulate Swift's hair waves as well."
Brandy said: "Musical chairs to Taylor Swift songs…karaoke to Taylor Swift songs. :)"
Kelly said: "Have a guitar cake, cowgirl hat party favors, and a dance floor with Taylor's songs on karaoke!"
Erin said: "This is both a decoration and game idea… using BIG print, print out the titles to each of her albums – trying to use a different colored paper for each title.  Cut out all the album titles and randomly place on the walls of your room.  Then on white paper print out the titles to all the songs on those albums.  Ask the guests to identify which songs go with the corresponding albums. The person getting the most correct matches wins.  You might also do some sort of a trivia contest to see who knows the most about Taylor Swift… form teams and let them confer before answering. See which team wins the most points for correct answers."
Donna said: "Take a cue from songs like "Love Story" and "Enchanted" and use Prince and Princess like decorations with lots of pink , silver and gold, etc."
Francie said: "Dress up like Taylor in one of her videos and have a 'best costume' contest, and decorate like you are in a backstage VIP area at a concert??"
Carolynne said: "Do makeovers, and have a 'Music Video Shoot.'  Film the guests lip syncing or singing to a song in different locations. Half the fun is letting them come up with the concepts or props for the music video."
Jill said: "Get her a pretty princess type dress to wear on her birthday..like some of the ones Taylor Swift wears.  Then have a 'Name That Taylor Swift Song' contest with prizes. Have them listen to a snippet of a song and then name it!"
Gina said: "Have a song writing contest at the party or have the girls each write a line to a song."
Debi said: "Roll out a red carpet to the place where party goers are getting dropped off (roll paper or carpeting pieces, it doesn't have to be red – decorate it however you like).  Put up a "No parking – Limos only" sign, and arm everyone with cameras to make each guest feel like a star. Make Stars on the sidewalk like the Hollywood walk of fame. My son volunteered to video our entire event, and we made him and two of his friends "press passes."  Guests will need sun glasses as they step out of their limos to all those camera flashes!"
Carrie said: "Name the food dishes after lines from Taylor's songs; Red lipstick is required for everyone; Put a song title on each of their backs and have them ask each other for clues to guess which song or album they are… OR put the name of one of Taylor's past boyfriends on each of their backs and have them guess which one they are. It is a great way to get them to mingle."
Mandy said: "You could bake cupcakes by putting the batter into a flat-bottom ice cream cone and standing them in a cake pan surrounded by crunched up foil (so they stand up while baking). Then wrap foil around the ice cream cone, twisting the tail (like a cord) and frosting the tops with chocolate frosting and edible silver glitter to make microphones.  Borrow someone's 'Just Dance' or similar game for Wii, and have a dance party/competition with small prizes.  Also, have the kids come dressed as T.S. look-a-likes and give a small treat/prize for the best costume."
Arlene said: "Use a vintage country theme.  Super girly with a twist of country charm.  Taylor Swift has a very whimsical taste."
Angela said: "If for a preteen, go with boots, jeans or a sundress depending on the time of year.  Do BBQ for food.  Decorate with hay bales, horse shoes, cowboy hats, and spurs. Games could include taking a hay bale and and having them put a saddle on it… whomever does it the fastest wins. Have a bonfire/firepit to end the night and don't forget the S'mores.  For party supplies you can check out BirthdayExpress.com for plates, cups, decor, etc. I also love using mason jars, bandanas, horse shoes, and hay bales to decorate."
Krystal said: "I would do Southern BBQ with sweet tea and lemonade.  For activities, supply props and costumes for a talent show.  As for decorations, I would go with a country theme… but with a lot of pink! :)"
Erin said: "You could use CD's or posters of Taylor for prizes. If you can find a Taylor Swift calendar, use it to help decorate the party room."
Diane said: "Go to the Taylor Swift website.  She has all kinds of stuff you can buy."
Michelle said: "If you go on Pinterest, there are so many cool ideas for a TS b-day party. :)"
Be sure to also check out the BIG List of Birthday Freebies & Deals!
Got a Taylor Swift Birthday Party idea or tip??
Leave a comment and share!
Then check out more fun Party Tips and Tricks below…