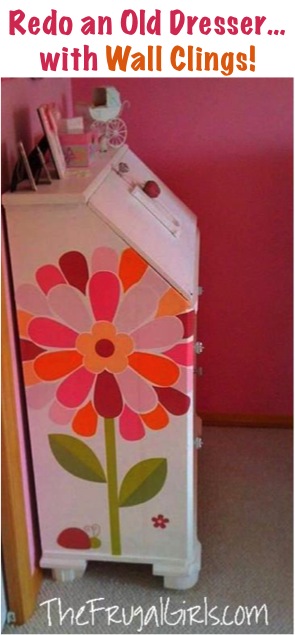 Do you have an old dresser that could use a face lift?  Well… in addition to some good ol' sanding, re-painting, and pretty hardware… don't forget the wall clings!  You read right, we're gonna Redo Old Dressers with Wall Clings!
My friend Joli also had an old dresser that she had repainted for her sweet little girl's room.
She had found a great deal on a jumbo flower wall cling at Babies R Us, but it just wasn't adhering well to the bedroom's textured wall… so she put it straight on the dresser!
Didn't it turn out so cute?!?  Be sure to also check our local Dollar Tree for fun wall clings!
Be sure to check out these Fun & Frugal Ways Save Money When Decorating Your Home!