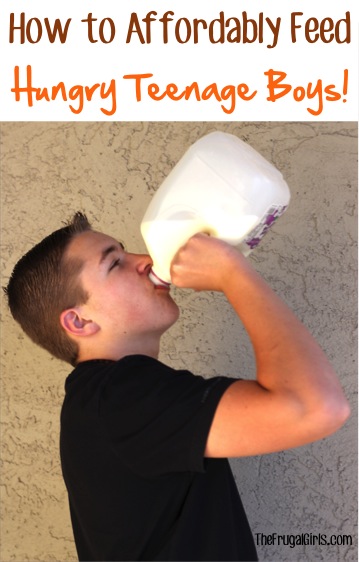 I received the following question from frugal friend Jennifer on The Frugal Girls Facebook page.  Let's help her out, and share some ideas!
"How do you keep your grocery budget in check, and affordably feed teenage boys?  Our family has 2 adults, twin 16-year old boys, and a three year old.  I feed 2 bottomless pits!!" 😉
How To Affordably Feed Hungry Teenage Boys!
So… what works for you??
Do you have any tips for stretching your budget with hungry boys?
Or do you have any thrifty recipes or snack ideas??

Leave a comment, and let us know!